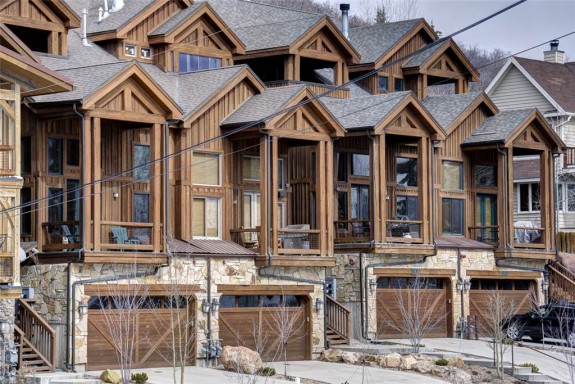 Staying in a condo can be a super alternative to a hotel but it all depends on your type of trip and schedule. If you are exploring in a particular area with numerous excursions that are at a maximum of 2 hours away, a condo rental is definitely something you should look at as an option that can provide a cozy and often economical stay.  My friend and fellow road tripper Lisa Orlanski rented a home in Vermont as part of her family's road trip through New England and raved about it.  It worked for them as they planned short daily excursions to explore the area eventually moving on to hotels for the rest of their trip. Recently during a 5 day trip to Park City, Utah, we opted to rent a condo instead of a hotel and we couldn't have been happier, here's why it worked for us, and why it may work for you.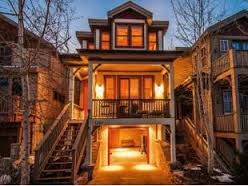 A condo, while lacking some of the conveniences of a hotel (luggage racks, bell services, a business center, etc.), is definitely more family friendly if you are going to be in a particular area for more than a couple of days. If you are staying at least 5 days, often times the condo will cost less than the hotel room with lots more space. With everyone having more space to spread out, tempers tend to flare less with less to argue about (I don't know about you, but that's priceless for me with a houseful of 3 teenagers). Instead of eating out every meal, you can prepare your own saving quite a bit as well.  I'll be the first to admit I don't really enjoy cooking on my vacation, but I love that I can buy my kids cereal and milk, oatmeal and eggs, and everyone can handle their own breakfast.
If you plan on exploring the condo option, here's some advice I'd love to share based on my experience: Do your homework!!! The first time I rented a condo, I found a place that was well located and looked fantastic and was priced just right.  What I didn't do was read the reviews and check out the management company. Big mistake.
Walking in, the condo looked gorgeous-roomy and very well decorated-we thought we'd scored a home run! After getting settled in, we found all the towels to be shredded and full of holes-ok no one's perfect we thought, no biggie.  Then we realized that the TV cable boxes were not working-now thats not cool. Things went from bad to worse when we also found out that putting on the heater meant one floor was roasting while the other was freezing cold with no in between. Putting in a call to the management company brought out the manager's husband who was irritated and frustrated having to "work" on his day off.
On day 3 our hot water went out leaving us with only 1 working shower-after numerous assurances that a plumber was coming we just gave up when he failed to show for the rest of the stay.  And as they say on TV..."But wait...there's more"...When Isaac wanted to use the sleeper sofa instead of sharing a room with Joel, we opened it to find candy wrappers and mouse droppings...ugh-simply gross. I won't name the company here, but I did leave a nasty review and did get half my money back for my stay. I wouldn't wish that awful experience on anyone, but in spite of it all, it still didn't turn me off to the condo idea.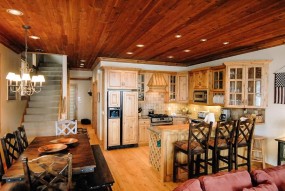 This year, after doing lots of research, we rented another condo and this time were thrilled beyond our expectations. We arrived to find a very clean condo, with everything working properly and a prepared booklet to answer all our questions.  The book also included lists of things to do and places to eat. Elizabeth of Jet Set Property Management in Park City, Utah did an exceptional job, calling to make sure we'd arrived safely, answering all our questions and making sure we were comfortable and everything was to our satisfaction.  We had a wonderful and memorable stay, and if we ever find ourselves in Park City again you know who we'll be calling.
If your trip entails spending a fair amount of  time within a 2 hour radius of where you'd like to stay, you really should consider a short term rental of a condo/townhouse/ or home. Like anything you do these days, explore all your options and read the reviews.  While there are no guarantees of a positive or negative experience, doing the investigative work up front can play a big part in narrowing down your choice and making sure you have a positive stay in a great looking place that meets all your needs and hopefully exceeds your expectations.