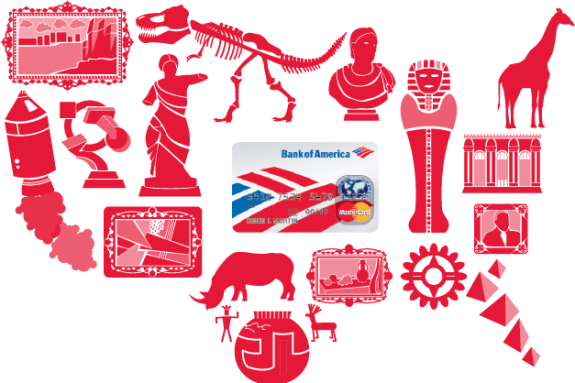 It seems like no matter where we go online these days we are constantly being bombarded with gazillions of offers and I am sure like me, you've conditioned yourself to just tune them out. I was doing some online banking recently and somehow out of the corner of my eye a few key words caught my attention..."Free Museum Admission".  After reading a little further I discovered that if you are a Bank of America customer, they've got a nifty offer (that if the stars and your calendar align) you may be able to take advantage of.  It's called "Museums On Us"

Bank of America and/or Merrill Lynch customers can get one free admission from participating museums for every cardholder (I am assuming that's an debit or credit card).  The catch is....and there's always a catch....it's only good on the first weekend of every month. Well free is still free and if you happen to be going to any of the museums on the list then you might as well take advantage. Click here to link directly to their website to read more about the offer.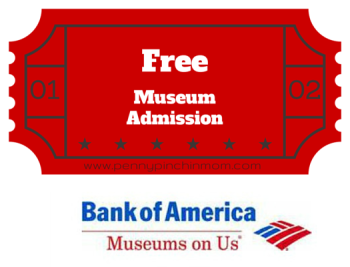 You can also click here to check out their 2015 roster of participating museums all across the USA.  It'll probably be hit or miss if your traveling on the first weekend of a month, but don't limit yourself. Don't forget to take advantage of this offer for an outing to a participating museum in your home town.
This year I'll be traveling on the first weekend of the month in July...but just as I started to get excited I quickly realized that ends up on the 4th and 5th of July and I am sure any museum that might have worked will be closed...ugh. For now I am going to file this away, but if you are a Bank of America customer check your schedule and hopefully you can take advantage of this awesome freebie.