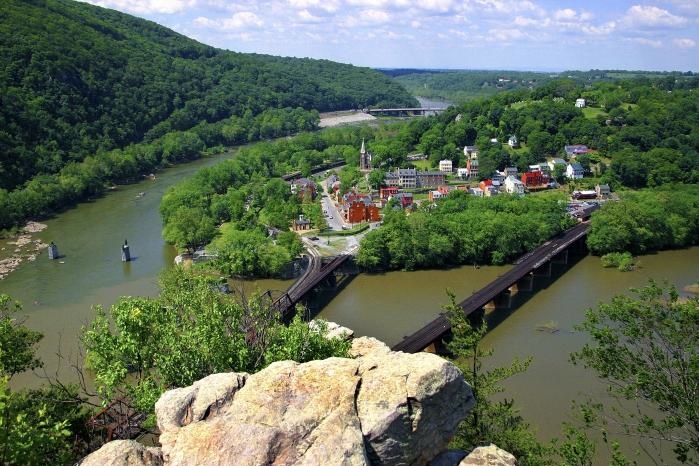 This was our last and final stop and the place where we actually completed visiting all 50 states.  It was such a momentous moment we forgot to capture it on film...Ugh..I will regret that till the day I die. Just a word of warning though, when using your GPS make sure it knows you want Harpers Ferry National Park in West Virginia. It's important to note that this is where the states Maryland, Virginia and West Virginia come together and if your system has another state entered, you will be driving around aimlessly like we were till we figured it out.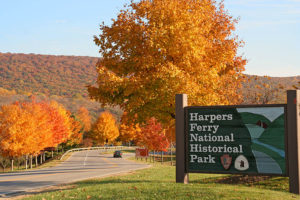 Harpers Ferry National Park is actually a preserved little town at the confluence of the Potomac and Shenandoah rivers. Thomas Jefferson had visited here in 1783 and remarked that it was "perhaps one of the most stupendous scenes in nature." Because of it's location on the rivers, it became an important and strategic location and it later became the location of the United States Armory and Arsenal and the site of John Brown's raid.
I love when my kids and I travel and they are fascinated to explore a place and event they studied in class. Joel had learned all about John Brown's Raid and was particularly excited to see locations and artifacts related to that historic event. On October 16, 1859 John Brown, an ardent abolitionist attempted to start the civil war and free all slaves by launching an attack on the US Armory located at Harpers Ferry. The local militias were alerted and they put down the raid.  John Brown and his surviving raiders were later tried and hung. The Civil War broke out 2 years later. There is a museum that details the sentiments of the times and the details of the events of the raids. It was so interesting to learn about one man's burning desire and actions to right the injustice of slavery.
You can also explore the rest of the town which I would liken to a living history museum.  There are all kinds of shops with costumed guides to tell you about the time period and what life was like in Harpers Ferry.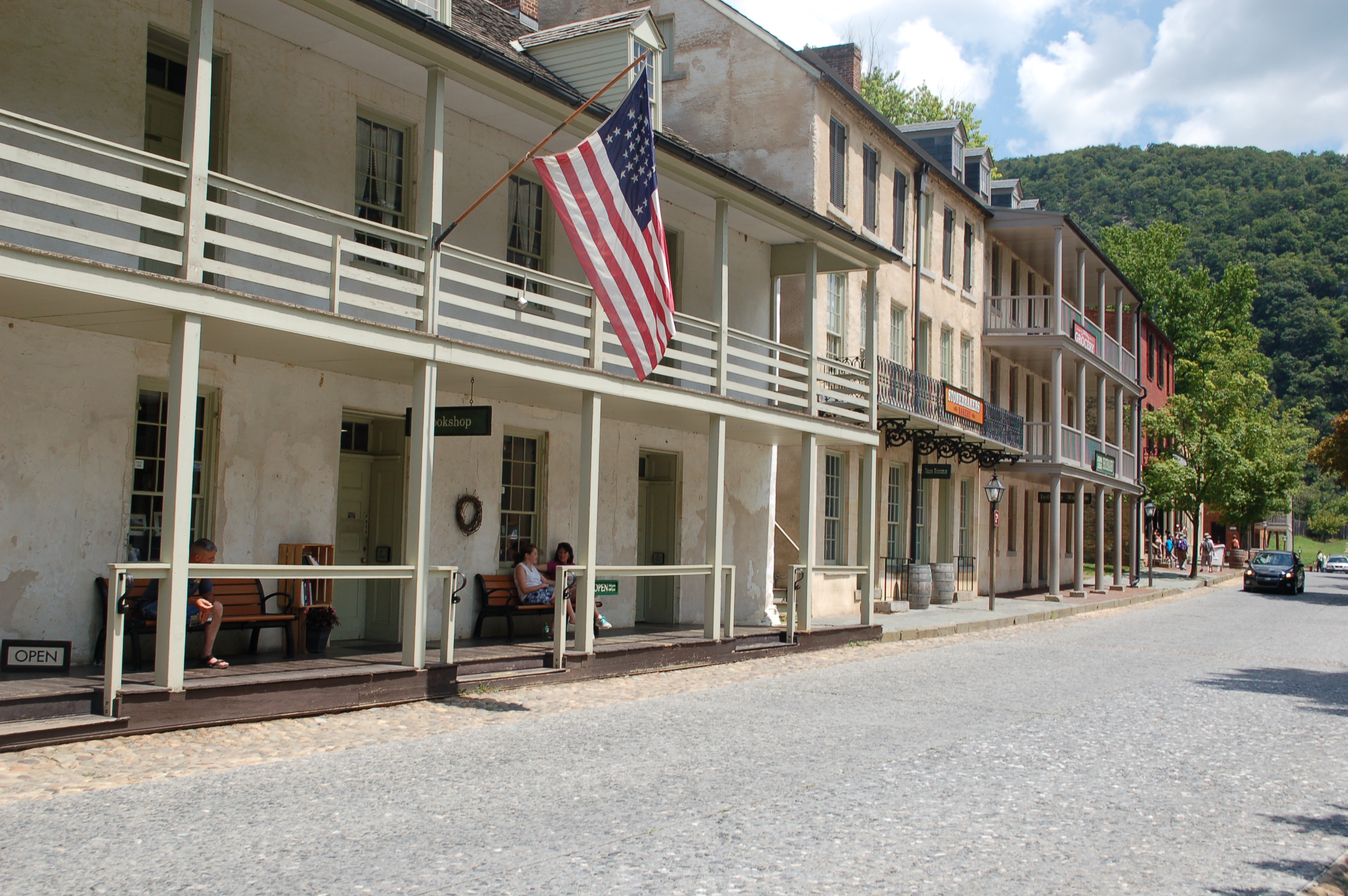 Once you arrive at the main entrance to the park, you take an air conditioned shuttle bus down to the actual site where you can explore the historical buildings, do a little shopping and have a nice meal.  The view of the two rivers coming together truly is magnificent. If you have the time and desire, there are outfits outside of the National Park that will take you tubing down the river. I wish we had had more time, my kids and I would have totally done it especially since the heat was almost unbearable. For historical value and amazing views, Harpers Ferry National Park is a Do Not Miss!!