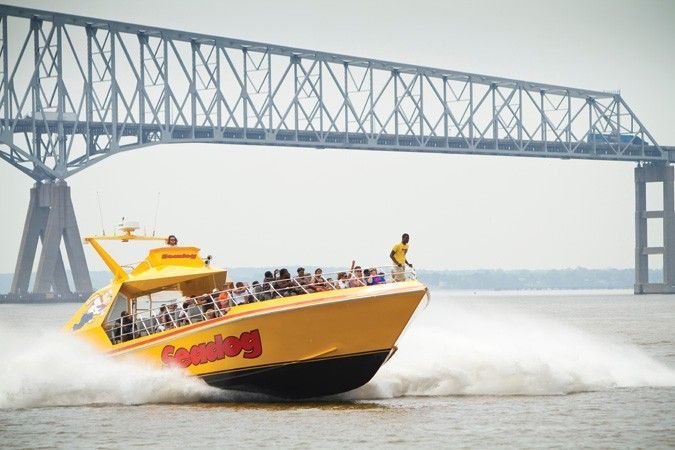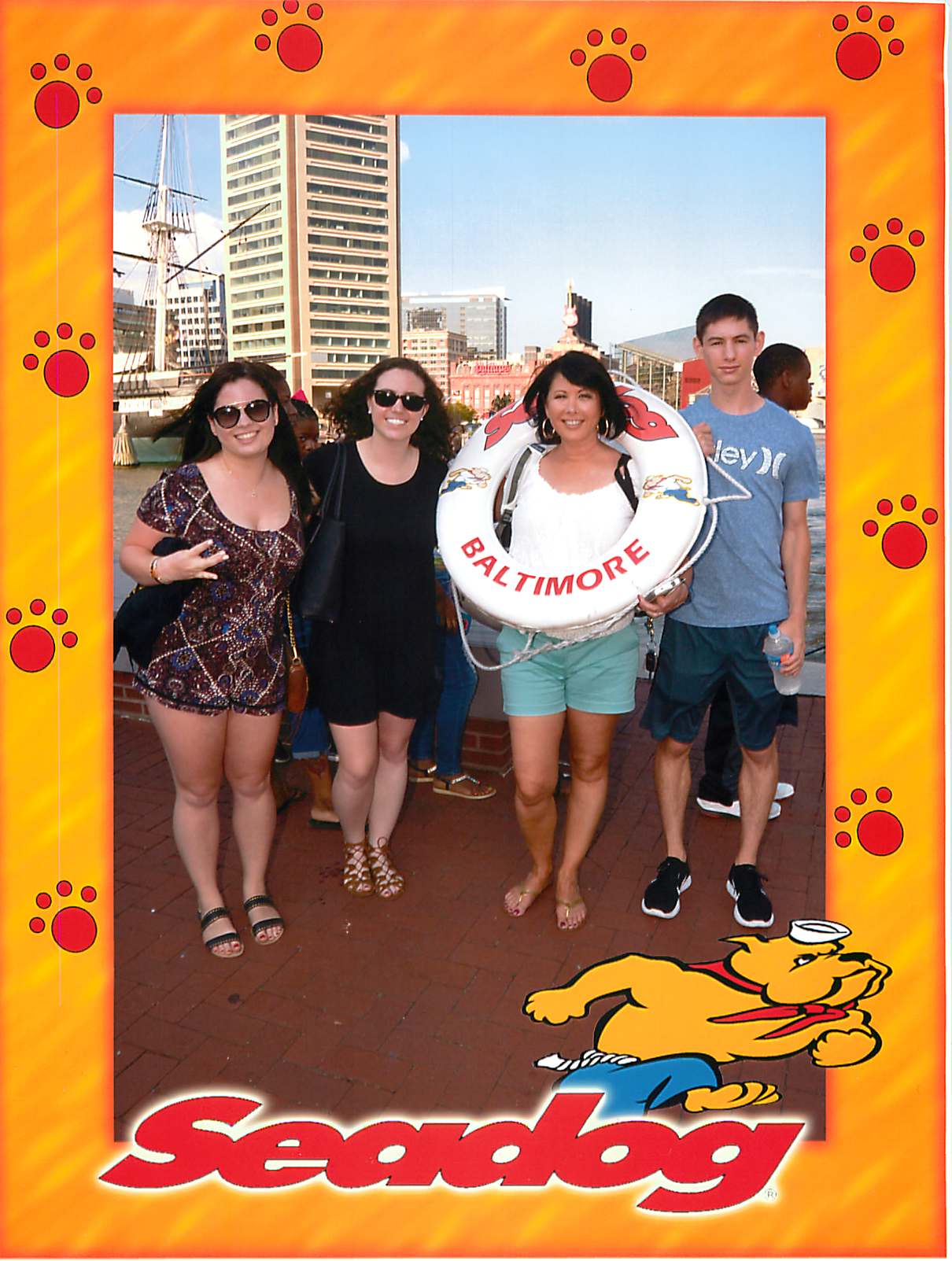 Baltimore is an awesome city that has strategic and historical significance because of it's location on the Chesapeake Bay with a well protected harbor. Baltimore's inner harbor is a fun and bustling place to not only eat and drink and enjoy the views, but also a place to have fun.  One of the best ways to explore the harbor is one of the variety of options for boat rides anything from a tame harbor cruise to a rollicking pirate ship for those 21 and over. Our crew decided to opt for the Seadog speed boat adventure cruise and if your crew likes going fast this is the cruise for you.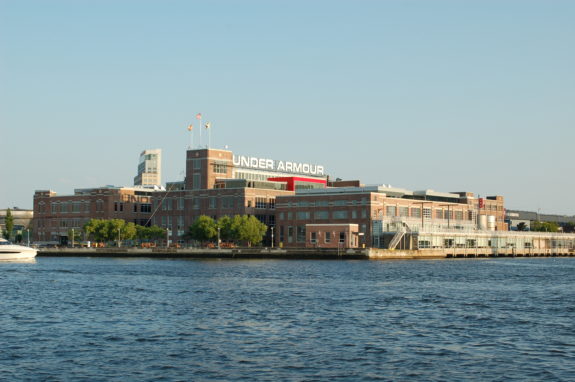 The Seadog is a large yellow speedboat that is as entertaining as it is fast.  Before boarding, we took the requisite goofy photo and then proceeded to take our seats. Our captain introduced himself along with all the safety info and turned the mic over to "Nick" our onboard MC. We slowly cruised through the inner harbor (you cannot speed until you get past the buoys).  Nick pointed out some of the sites such as the Domino sugar factory and the Under Armour headquarters while mixing in some jokes trying to get a rise out of the crowd.
Once past the green buoy's the motor revved and the Top Gun theme came on and we were off to the races.  Wind blowing in our hair we were laughing and taking it all in as the boat swooped right and left and hopped over the wakes of other boats bouncing us up and down. All the while a strange mix of 80's tunes blasted like a strange soundtrack to our adventure. Our cruise lasted about an hour and was just the perfect respite from the heat and humidity while giving us some thrills, entertainment and a tour of Baltimore's inner harbor. Our crew gives the Seadog, and thumbs up!!! Oh, and make sure you pick up some Old Bay flavored Herr's potato chips to snack on. It's a Maryland thing.