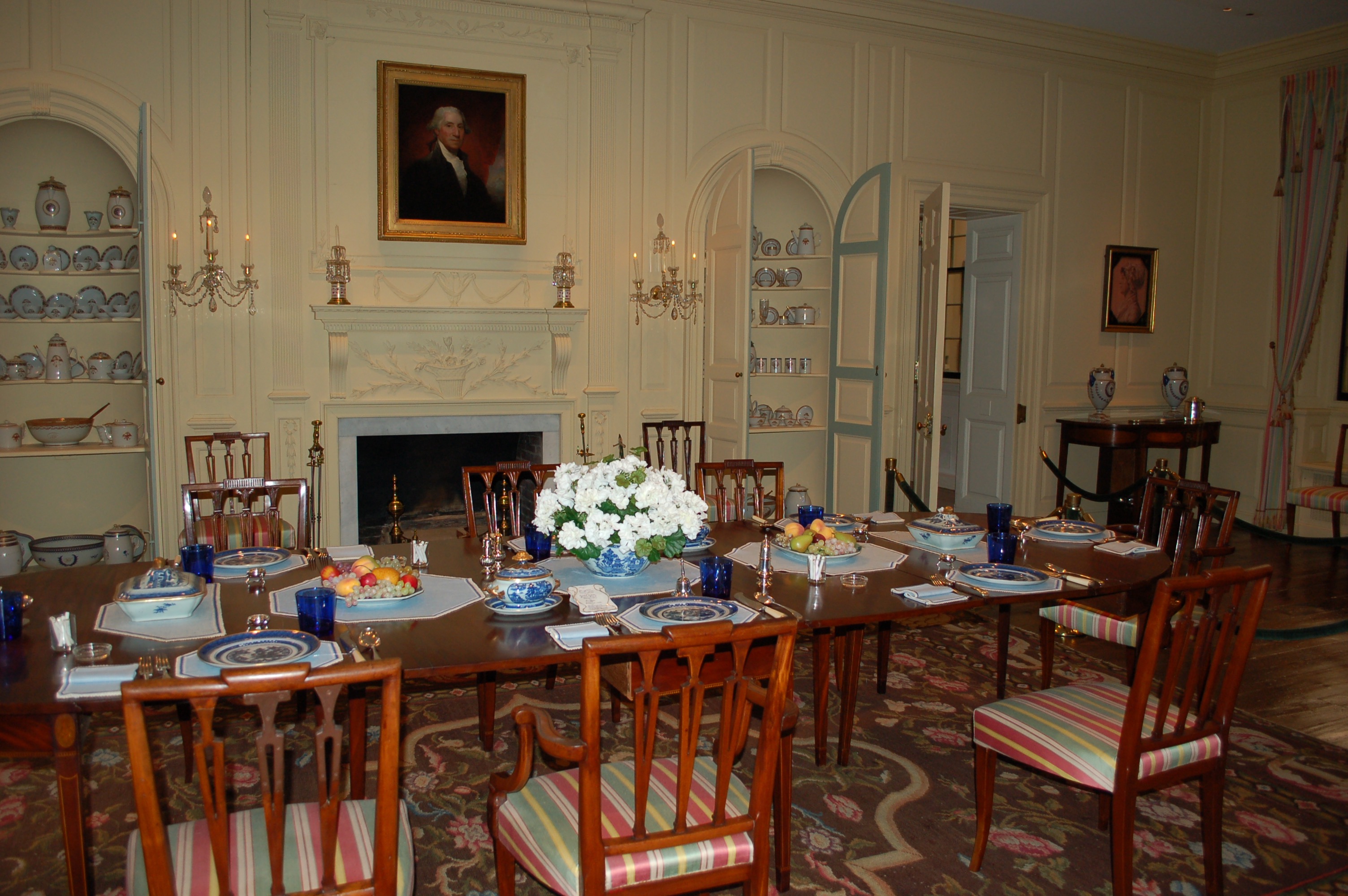 Winterthur is one of the majestic estates that belonged to the DuPont family (yes the family that started DuPont the huge American company).  It sits on approximately 970 acres near the Brandywine creek and includes the home and extensive gardens. H. F. DuPont was the last heir to live in the home and and he transformed it to house the most extensive collection of American decorative arts in the entire world.
Decorative arts we learned are furniture and other things that one might use to decorate a home or office such as drapery, fabric, pottery, glassware and the like. His passion was ignited when he visited a friend's home and became enamored with this hutch that he later acquired. From then on he set out to acquire the finest examples of every variety of item you can possibly imagine and used them in his daily life and especially to entertain guests. Do you know he had 150 sets of dishes? and that the draperies were changed with the season? What a life! H. F. loved curating dinner parties and picking out all the dishes, glassware, napkins and even selecting the flowers to be displayed.
The guided tour is a great way to get an overview of the home. We saw George and Martha Washington's personal china set on display in a special room off the dining room. That was a jaw dropper. Room after room were just gorgeous and it was interesting to see how people lived without television taking over their lives.  There were parlors for card games and music rooms and a host of other interesting places to hang out and chat and take in the views.
Initially I thought my kids would be bored here, but they loved it. The tour was just the right amount of time and didn't go into too much detail like the history of the company that manufactured the wallpaper...snore. It was great and everyone was invited to ask question. Lastly, they have an awesome cafeteria on site if you need lunch or just a snack to keep you going to your next stop...which will probably be Hagley-the gunpowder mill where the DuPont family got their start.