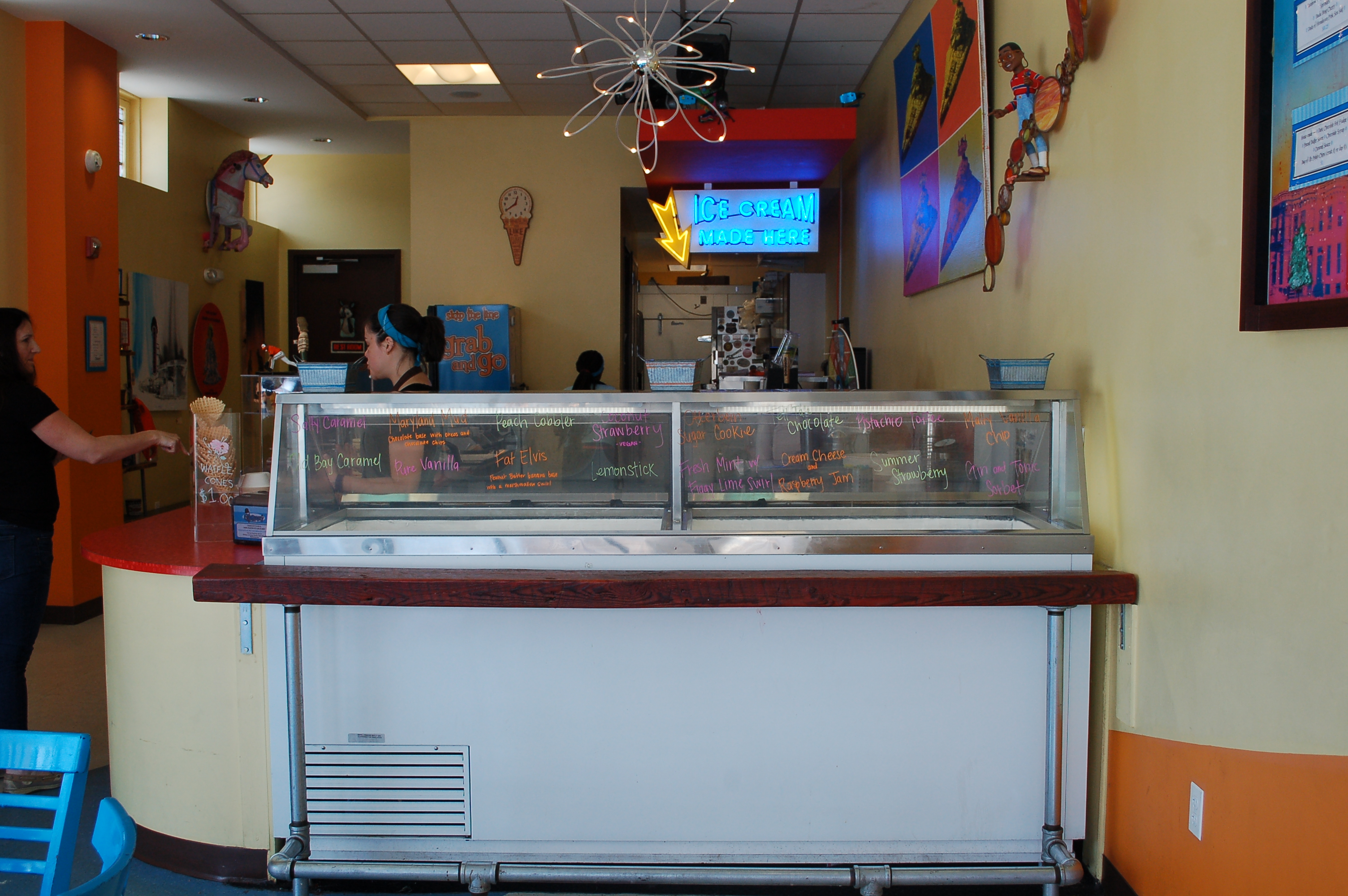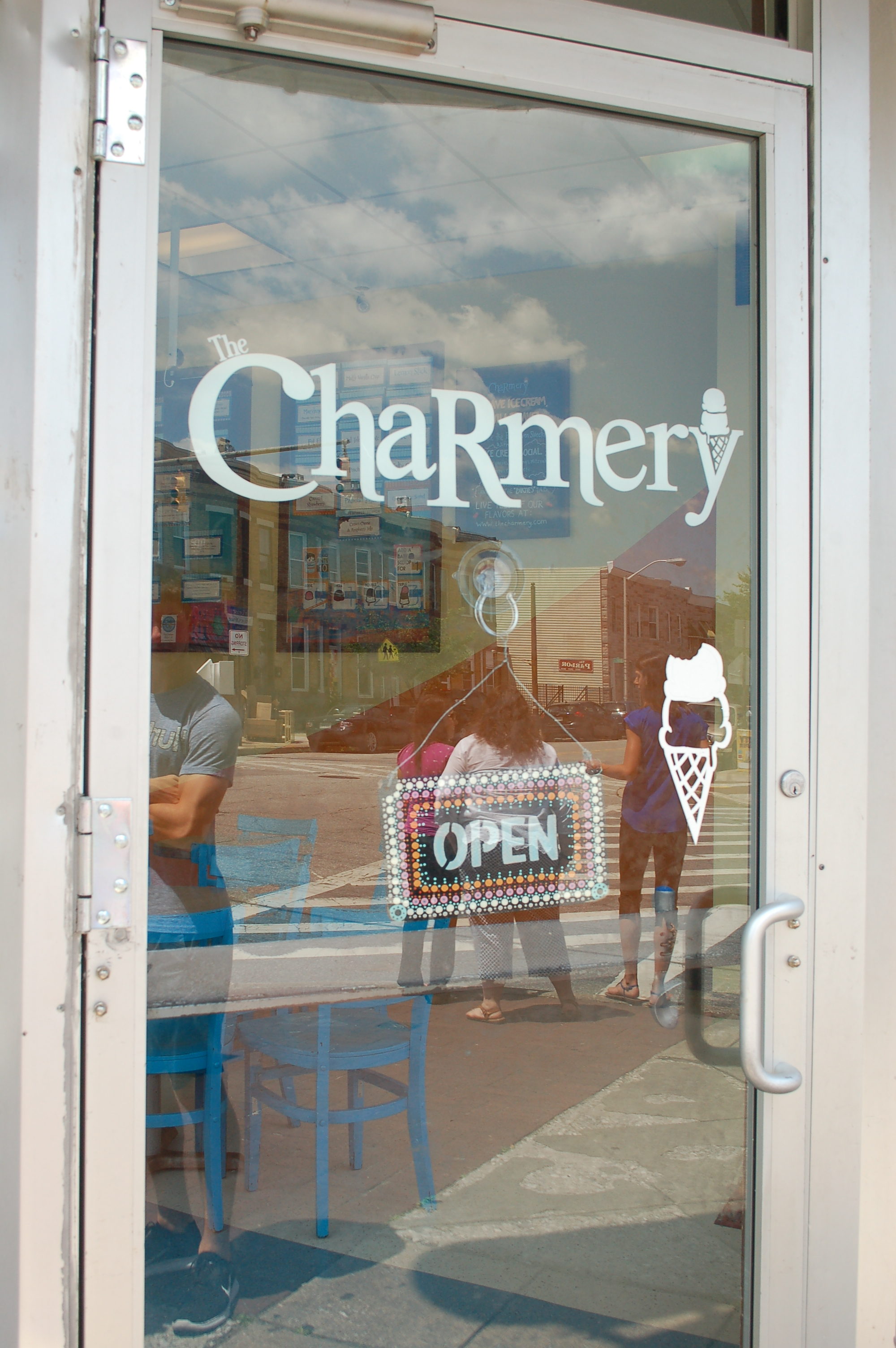 One of the first things my kids and I do as we plan a road trip is to find out what is the city's top ice cream spot. Doing a little digging and reading the reviews, all arrows pointed to the Charmery as a place we just had to check out. Interestingly enough, Lilia's college friends based in Baltimore hadn't heard of it so we sent them to do a little reconnaissance and they came back with huge thumbs up. It just goes to show you that sometimes it takes a tourist friend to show you the gems located in your own city.
The Charmery is located in a super artsy area that seems to be going through some sort of transformation.  The area is chock full of awesome little boutiques filled with crafts and crafty artisanal foods.  Even the sidewalks and walls have something interesting for your eyes to enjoy. The Charmery is right down the street from Charm City Cakes (the famous cake sculpting bakery made famous on TV and home of celebrity chef Duff Goldman).
Entering the store you are instantly attracted to the weird props scattered all around-most notable an Urkel doll riding some strange "comet" like scuplture of stained glass circles.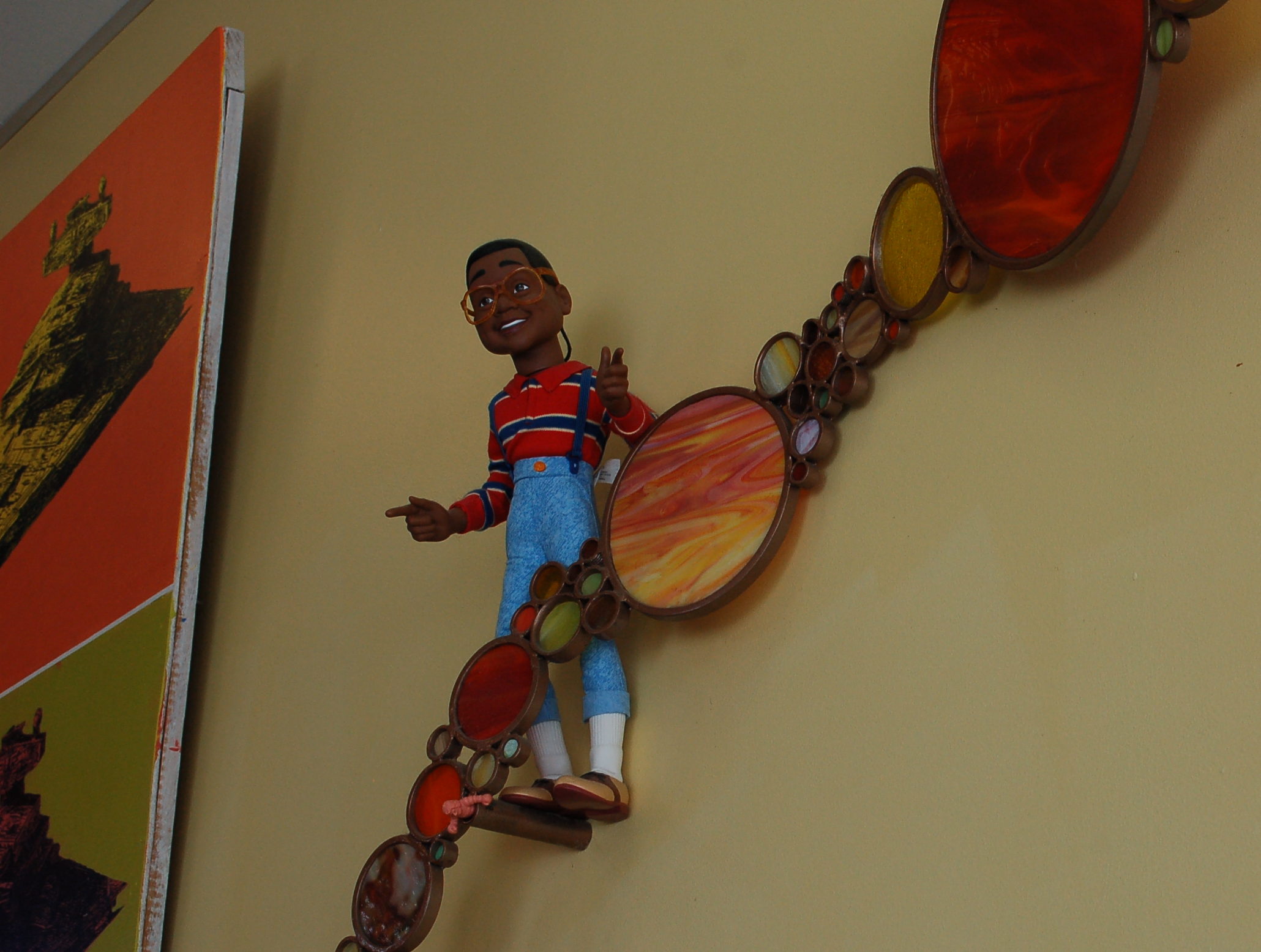 Ok, let's move on from the decor and get to the nitty gritty.  This ice cream rocks! All made in house with flavors changing often except for a few standards that almost defy description like the Old Bay Caramel.  So if you know anything about Maryland, you know they put Old Bay spice on EVERYTHING. Of course I just had to try it.  I took at sample taste and it just knocked my socks off. Wow, the typical salted caramel is a crowd pleaser for sure and theirs is pretty spectacular, but add in the Old Bay with a little bit of a spicy kick to complement the salty sweetness and it was just off the charts yum.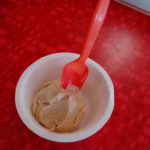 Of course everyone in my underage crew had to taste Gin and Tonic Sorbet to get their "drink" on-Yes it's made with alcohol and yes, you can still have it if you're under 21-and btw, it did taste just like a slightly sweetened gin and tonic from someone in the know. But no one ordered that as their main choice. The were tons of other fresh and fruity flavors to choose from and everyone left smiling.  Everyone commented on the texture which was unanimously voted as super creamy. DO NOT MISS The Charmery, it is absolutely and deliciously charming. If you're in the Baltimore area, check out their flavors online before you go at www.thecharmery.com.
And just in case you are wondering, Baltimore became known as Charm City during an advertising convention held here in 1975.