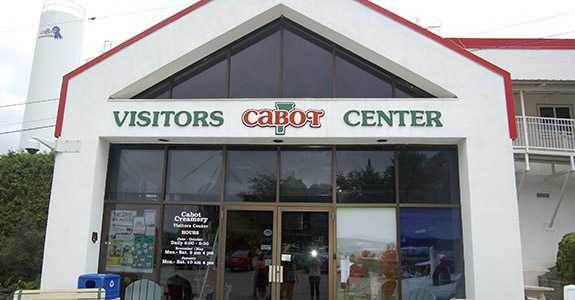 Vermont is also famous for cheddar cheese, and no one does it better than Cabot Creamery.  We headed up to the factory in Cabot and learned all about the cheese making process.  The Cabot Creamery is a co-op, which means it is owned by all the dairy farmers who provide their milk- they share the cost and the profit working together to ensure a top quality product.  After watching a short movie about how cheese is made, your guide will take you through a tour of the factory.  We stood in front of the viewing windows and saw cheese curds being mixed with pepper and spices to turn it into pepper jack.  Then we saw it packaged into bricks so it could be stored in a huge refrigerator where the flavor develops.  Did you know the sharpness of cheese flavor is a function of how long it sits?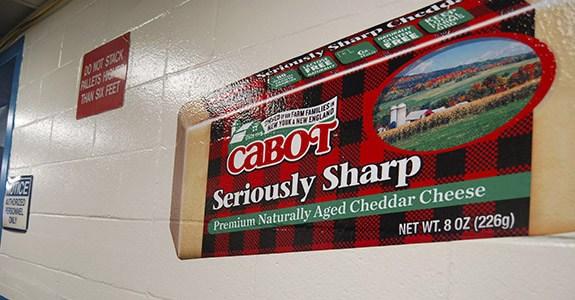 After the tour, head into the shop where you can try all sorts of varieties of cheddar cheese.  I loved the vintage cheddar-it was very sharp.  There were all kinds of flavored cheddars like, sundried tomato, buffalo (really spicy), horseradish (amazingly tasty) to name just a few.  I was just dying to take some home but it needed to be refrigerated and we still had a few days left on the trip.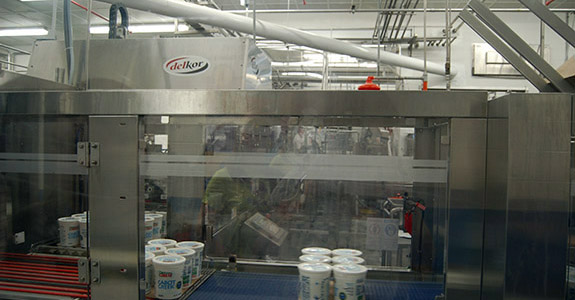 They have other cheese products as well and I am still kicking myself that I did not buy the cheese powder that you pour on popcorn. It was fantastic!  Hmmm, that reminds me, I can just order it online.  Here's the link in case you have a hankering for some of the country's best cheese.  It seems it's sold through Dakin farm and you can access their site by clicking here.