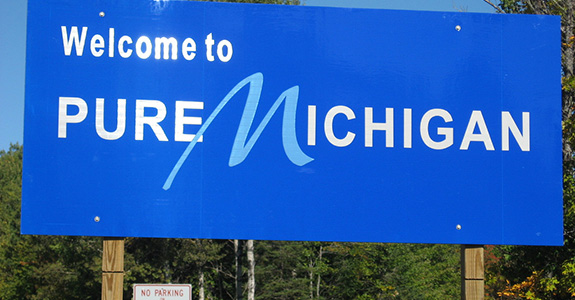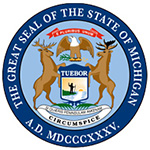 Michigan is such a dynamic state with a strong and resilient spirit.  It's no secret that times have been tough here.  Michigan is the home of the American Auto Industry and Detroit is at it's center.  Detroit was built around the success of the American automobile and it's even reflected in it's nickname, The Motor City, also known as Motown. Driving around we saw the iconic GM building, a gleaming edifice standing tall over the city and Joel Lewis' famous fist emphasizing Detroit's strength and spirit.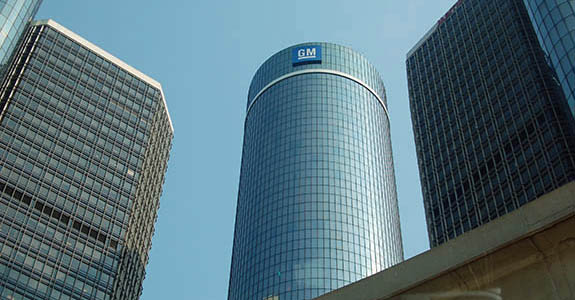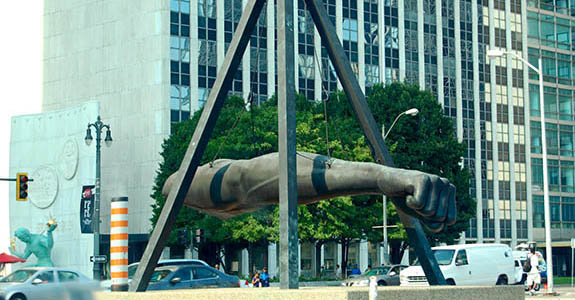 But driving through the city we couldn't help but notice the blight and the abandoned properties-not just one here and there but block after block. As the automotive industry has been hard hit, jobs have been lost and the city has taken a tough turn. Driving though the city to the drug store became a teachable moment: The kids and I discussed what does it mean to face hard times and ways communities can help each other. My kids live a nice life but they certainly aren't sheltered, we've been to plenty of tough areas but  in all honesty, none of us had never seen anything quite like this. What's crazy is that neighborhoods like this are literally around the block from Motown Records — Hitsville, USA a place where so much magic was made and Motown pride beamed across the radio waves from one end of the country to the other. My how times have changed.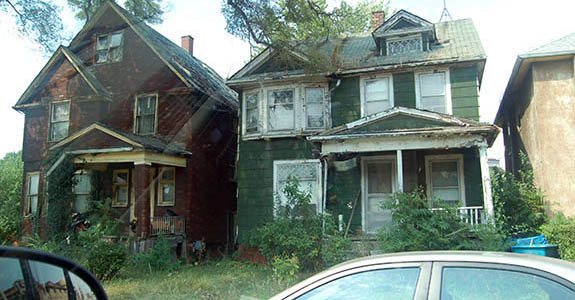 We learned about Michigan's strengths as a manufacturing center and how Michigan's location on the great lakes sparked the growth of industry here. One fine example is the Ford Rouge Factory where we witnessed first hand American factory workers assemble Ford F-150 trucks watching them move down the assembly line-an American idea that revolutionized how factories work.
Venturing outside of Detroit, Michigan took on a more rural and suburban vibe, more colorful and lively, with a lot less grit. From Pt. Huron to Lansing we found farmland and fields filled with summer colors and roadside fruit stands. Lansing felt like a typical college town modern and full of life.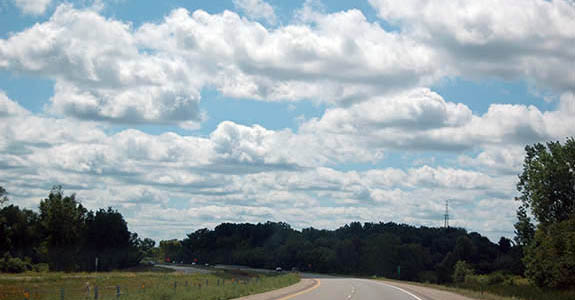 Though there was much of Michigan that we didn't get to see and more we would have liked to explore, we felt like we got a glimpse into the heart and soul of America, for better and for worse. Michigan reflects what happening in the broader sense in America as the economy struggles to recover, but it also reflects the values that America holds dear. The very best of Michigan is innovative and hard working, learning from the past, and creating a brighter future.