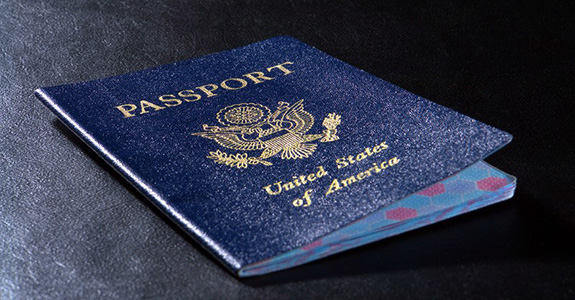 Have you seen the latest headlines? Embassy closures, heightened security, travel advisories. Like me, I am sure Yemen, Lebanon, and Bahrain are not high on your list of travel destinations, but as a traveler I just don't feel comfortable leaving my American home turf. I know that sounds a little paranoid but think about it. Travel to Mexico and you run the risk of being kidnapped and held for ransom by a drug cartel. Travel to China and you run the risk of getting severe food poisoning. How about Europe you say? Too many terrorist threats for my taste. Train bombings in Spain, riots in France and the list goes on. I am all about seeing the world and exploring new frontiers but I guess I just feel that right now too many parts of the world are just not a safe place if you are traveling with an American passport. Honestly, right now, seeing all the world has to offer it's just not worth putting my family's health and safety in jeopardy.
Of course, not all the world is a danger zone. Sure, I've thought of traveling to safe places like Australia or New Zealand, but have you checked the prices? It's ridiculously expensive!
With more and more travel advisories being posted and the cost of international travel in the stratosphere, I suggest doing what my kids and I have done—stay "local" so to speak and travel right here in the USA. While the Gateway Arch in St. Louis will never rival the Arc D'Triumph in Paris, there is plenty to see in do all across America that is exciting, interesting and unique. It's easy to take for granted all that we have right here in our own "backyard". With 50 states to choose from, there are tons to see and do, and not only that, all your dollars help support the American economy.
So forget about seeing those pyramids in Egypt or the Taj Mahal for the time being and discover Mt. Rushmore, the Grand Canyon, and The Freedom Trail. When I travel with my kids, I treat each state like separate country. We like to try the regional foods and do as the locals do. In fact if you still have a hankering for a global feel you can find those influences all across the USA (we are a country of immigrants right?) not only through history, but through foods, architecture, accents, traditions, you name it. You can learn about Latin America in Florida, Texas, Arizona, New Mexico and California. You can learn about Scandinavia in Wisconsin, and Minnesota and about Europe in New York, Illinois, and Louisiana just to name a few-and all without your passport and the hassle of customs.
And while your out and about discovering America, take a moment to reflect on what it really means to be free, to be relatively safe, and to live in the greatest country on the planet.
So when Lilia, Isaac, and Joel ask me where I am taking them when we're done exploring all 50, I just laugh tell them we're going to Australia and New Zealand but the catch is…they're going to take ME.
PS If you're looking for USA trip ideas, be sure to check out my destinations!