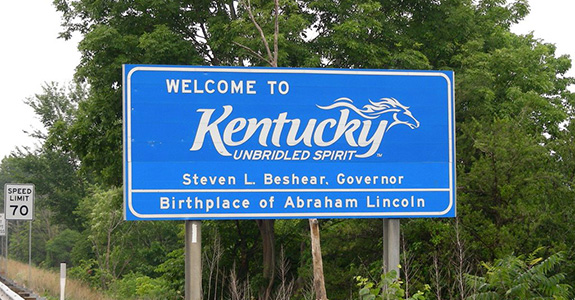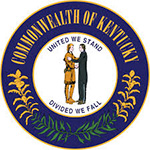 When I think of Kentucky I think of horses, banjo music and bourbon and we found all those things and more on our visit to "the Bluegrass state". As we crossed the border from Indiana, Kentucky seemed just like I envisioned it, lush and green with acres of rolling pastureland spread majestically as far as the eye could see and those signature white horse fences. There is no doubt about it, Kentucky is horse country.
While Kentucky is not known for it's manufacturing like some of the other states we explored on this trip, it is home to a fine example of All- American ingenuity, being the home of the Louisville Slugger factory and the birthplace of Colonel Sanders Kentucky Fried Chicken.  We tried to explore the culture and flavor of Kentucky tasting bourbon balls and partaking in numerous horse related activities and even listening to some bluegrass music as we wound our way over country roads.
Kentucky's motto is "United we stand, divided we fall" and it's  impossible not to sense that Kentucky wrestles with some difficult history particularly when it comes to slavery.  When we started this trip we began in Cincinnati, the first free city to the north where runaway slaves escaped to after crossing the river which serves as a border between the two states.  We ended our trip in Lexington, a place where many runaway slaves were caught fleeing on the last leg of their journey with freedom just across the river. There is no doubt there is so much to love about Kentucky, it's charm and it beauty are celebrated in many ways, but there is no denying there is bitter history here and some of that pain still hangs in the air.