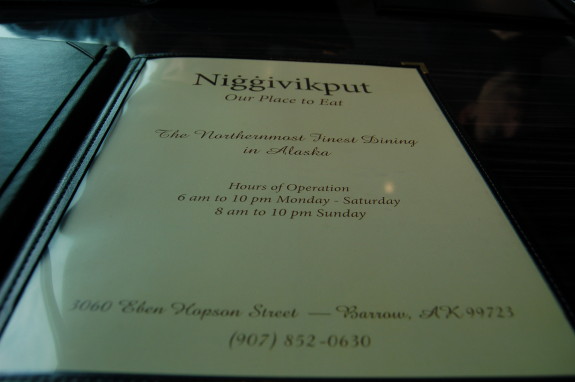 If you are lucky enough or adventurous enough or both to head up to Barrow and you're looking for a good meal, you've just got to check out Niggivikput at the Top of The World Hotel.  After our plane ride from Fairbanks we were famished and had just enough time to grab some lunch before our tour of Barrow with Tundra Tours.  Lucky for us the hotel where the tour leaves from had a wonderful restaurant named Niggivikput which in Inupiat translates to "Our Place To Eat".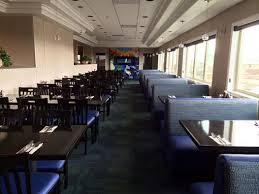 I suspect this is the nicest restaurant in all of Barrow hosting romantic meals and family celebrations when it's not hosting out of town visitors and tourists like ourselves.  We were super impressed with their menu, especially since most items need to be brought up in trucks from elsewhere in Alaska and beyond.  All I could think about as I was staring at the menu was the show "Ice Road Truckers" which often profiles dangerous drives up to Barrow to deliver goods, supplies  and often times much needed food. The freshness of the produce and the tastiness of everything on the menu that we ordered was not lost on us and we were very appreciative to have such a fine meal in a place so remote.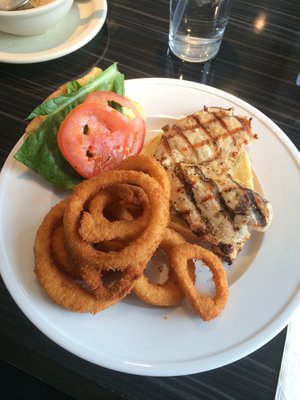 I have to admit given our location the kids and I kept our expectations in check-surely the greens would be wilted and the produce would most likely be defrosted, but we were pleasantly surprised to find everything fresh and presented beautifully. A turkey club sandwich was delicious served with hot and crispy french fries.  A grilled salmon salad was very tasty with fresh greens and the Halibut fish and chips was as good as any we'd had on our trip. Make sure to order the onion rings. Fried to crispy perfection, the kids and I raced to finish them.  So yummy! The service could not have been friendlier and we felt right at home. With our bellies full and our taste buds satisfied we were ready to set out on our 5 hour adventure.
If you are hungry in Barrow, don't miss Niggivikput.  Without looking out the window, you might just forget where you are but I guarantee there is no other restaurant with the chance of seeing a walrus or polar bear as you gaze outward toward the Arctic shore.