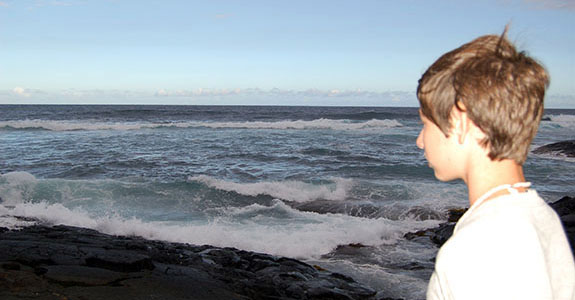 Every one of the Hawaiian islands is so unique and different but where the other islands are mostly lush and green with sandy beaches, the big island is rocky, volcanic hosting a landscape that is harsher and much more varied than we'd seen.
The beaches for the most part were rocky and not conducive to water sports so we took this opportunity to explore the rugged terrain, learning about the geology of how the islands were created.  As we zip lined near the northern shores we  experienced the more lush and green side of the island far from the active volcanos of the south. Heading south as we climbed in elevation, the canopy of trees grew more dense as we headed toward the town of Hilo.  Moving to the far south, the big island almost seemed like a desert, with barren landscape the result of lava flows and volcanic activity just below the surface.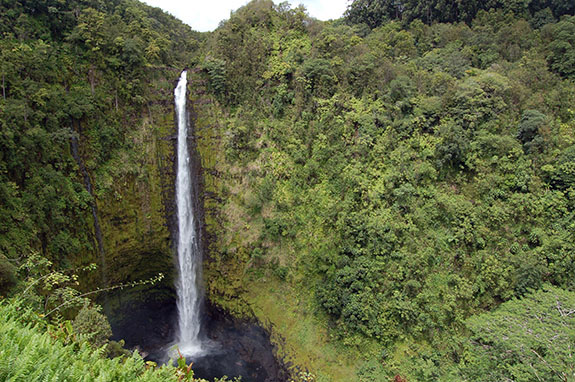 Exploring the Volcano national park was like  watching the birth of our planet earth, tracing the flow of lava down to the beach to see new land being formed. Following our adventure we encountered the black sand beach of Punaluu, the bits of lava pounded in the surf into tiny grains of sand, home to some of the rarest sea turtles in the world, and creatures that have an almost mystical status in Hawaiian culture.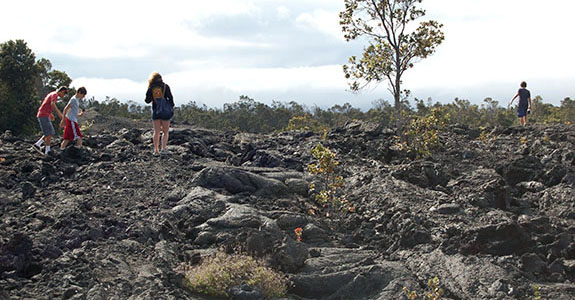 Rounding out our adventure we headed back to Kona, driving through the coffee plantations, who thrive on the nutrient rich volcanic soil on the western slopes.  We learned all about coffee and even roasted our own.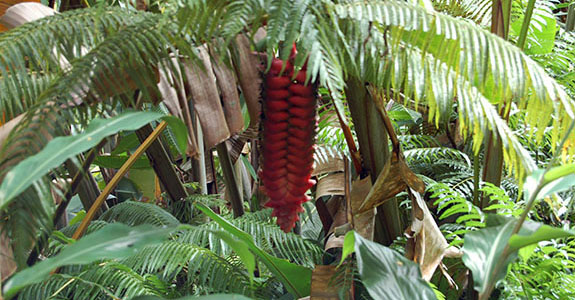 While I will say, the big island was not my favorite, I felt it gave all of us a new perspective. Hawaii is not all about sandy beaches and crystal blue water and exotic flowers. Hawaiian history is raw and volatile like the volcanos themselves and the crashing waves on the rocky coast. It is the story of how a people existed in harmony with nature, it is the story of great kings and conquests. Most importantly though, the big island taught all of us, our humble place on this planet earth, something the Hawaiian people have known since the beginning of time.