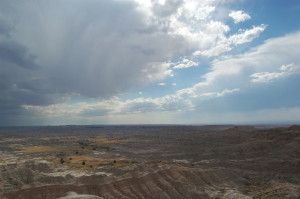 Too often we only think of traveling to states that have lots of tourist appeal like Hawaii, or Alaska, New York or Florida. Sadly there are too many hidden gems that most folks miss all across the country that are definitely worth exploring.  These places are not only interesting, but they illustrate the character of our country and often give meaning to what it means to be American.  Here are a few places that we think might not be the first you think of when planning your trip but are worthwhile and definitely worth your consideration.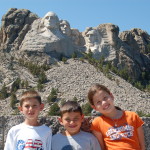 South Dakota-When we came back I raved about our trip to my parents who later went on to plan a trip with their friends.  They had a blast and count it as one of their favorite trips ever. Besides Mt. Rushmore, learn about the struggles facing homesteaders and explore the painful history of the Sioux and Lakota tribes. Not all our history is feel good guts and glory, it's also important to explore the darker chapters of our history to learn from them.
Wisconsin-Besides being gorgeous, Wisconsin offers lots to do from the crazy water parks at the Wisconsin Dells, to cheese
tasting and a pilgramage up to Green Bay to check out Lambeau Field.  The people are fantastic, many of whom trace their roots to Scandinavian countries with ancestors who came over to work in the logging camps.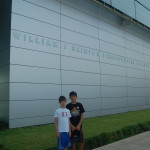 Arkansas-Another lush and beautiful state full of treasures yet to be discovered. Did you know you can dig for diamonds and keep what you find? Arkansas is another great place to explore history and learn valuable lessons about civil rights and the end of segregation.  It's also home to one of the best Presidential libraries we've seen-The Clinton Presidential library.
Depending on the length of your journey, it might be a great idea to include these states with a few others and you can check out our trip suggestions by clicking here.  Any way you slice it (and that goes for the luscious cheese in Wisconsin) these states are totally worth a visit as they speak to the heart of America.