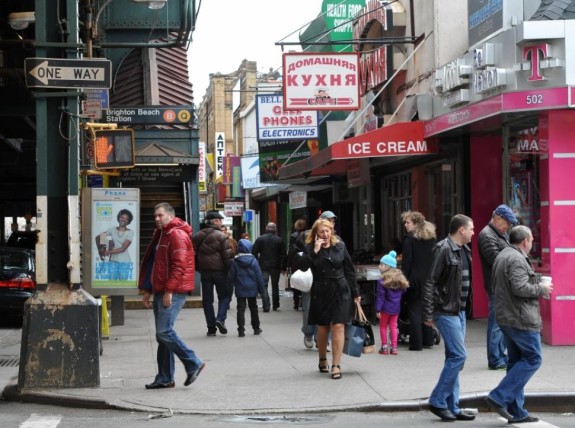 What I love about America is there are so many places where you can go and feel like you are in another whole country. Brooklyn is no exception.  There are many immigrant communities here but one of the most famous is Brighton Beach which can feel to the average American like a trip to Russia. Take a walk under the subway bridge a block from the beach and every sign will be in Russian, the language you hear on the street will be Russian, and supermarkets and restaurants will serve Russian food.
Have a hankering for a pierogi? Or maybe some borsht or pickled vegetables? My kids and I wandered into a supermarket to check out all the imported products and prepared foods. What a fun experience! After checking out the merchants, head out to the boardwalk and the beach. It's a beach like any other except you'll hear Russian spoken while you watch people playing chess amidst the sunbathers and strollers.
It's an interesting pitstop to take in a unique community that's an integral part of the Brooklyn landscape.