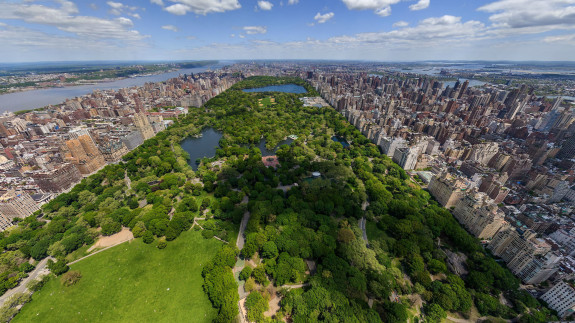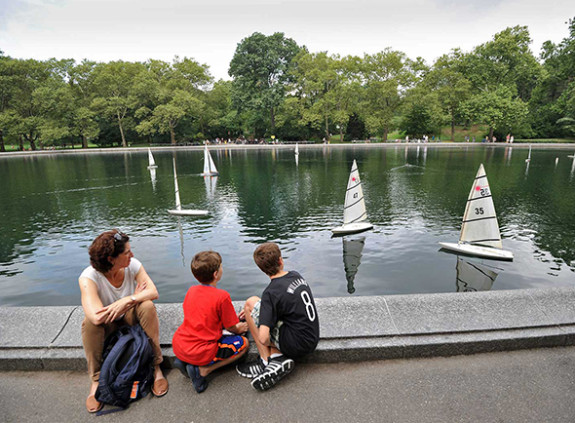 There is no greater compliment to the hustle and bustle of New York City than the lush green swath known as Central Park. It's the perfect foil to the concrete and skyscrapers that define the city bringing balance, tranquility and and boundless opportunities to connect with nature and fellow New Yorkers. Bravo to the city fathers who saw the importance of the large expanse of green space and who preserved from encroaching development.
A visit to the city is not complete without a stroll through the park taking in the sights, sounds, and smells of this lovely and beautiful place.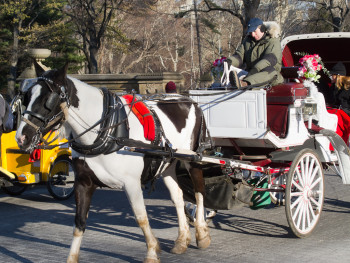 Within the park there are numerous opportunities for fun activities like exploring the Central Park Zoo, renting a rowboat out of the lake, racing motorized sailboats, and my personal favorite, a hansom cab ride (also known as a horse and carriage ride), it's either utterly romantic or something the whole family will love as you clip clop along taking in the lush greenery.
You can jog, picnic, even have your portrait drawn. The opportunities for fun activities are endless so make sure you leave some free time on your itinerary to explore the Central Park, the most well known and beloved park in the world.