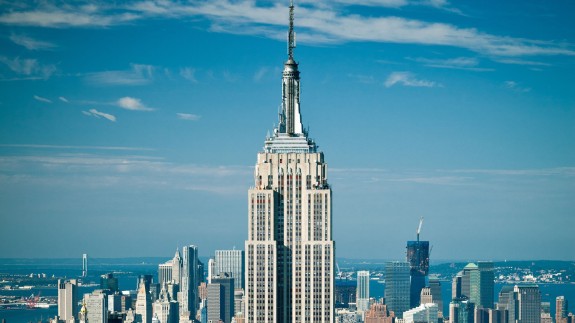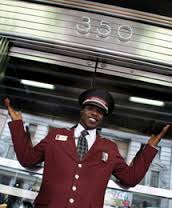 Wow, is there anything more iconic New York City, that the Empire State Building? Not in my book. Any visit to the Big Apple is not complete without going up to the observation deck and taking in the panoramic view from what was once the tallest building in the world. There are lots of options for taking in this very popular tourist attraction so let me break it down for you.
The observation deck is open from 8am till 2am daily giving you lots of options to fit this into your schedule. My kids and I decided to make this a night time activity as we had so much other stuff to get to that had limited daytime hours such as museums. We had dinner in the theater district after checking out Jersey Boys on Broadway and then cabbed it to the Empire state.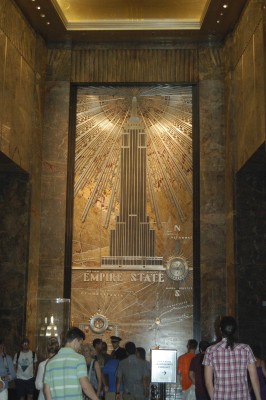 In order to avoid the hustle and bustle of getting passes and standing in line, we opted to buy our tickets online which don't require locking in a particular date or time. A basic ticket will cost you $32 per adult and $26 for kids 12 and under but be forewarned, those tickets will entail you standing in a long line taking at least an hour or two to get to the top if you go during popular hours and that can vary. We opted for the express tickets at $65 a pop and as outrageous as that is, we were very glad we did. When they say "Express no waiting" they mean it. We were ushered through secret escalators and cut lines left and right to get to the top in record time. It took maybe 5-10 minutes to catch the elevators and get through security. To be honest, the snaking lines and costumed ushers felt very Disney-esque and we were very happy to run by all of it.
Once at the top, we couldn't wait to get outside missing a lot of displays about how the Empire state was built and it's storied history. We got outside to find the deck jam packed. Squishing our way around and moving into position as some folks in front of us left, we finally were able to take in the view. It was spectacular.  It was fun to pick out landmarks like the Chrysler building in the night sky. The only thing you need to be careful of is not being impaled on someone's selfie stick. OMG, they were EVERYWHERE.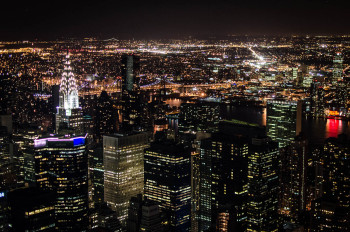 There is one more level of ticket at $85 per adult that takes you up to the VIP deck that I assume is much less crowded.  I didn't think it was worth it for me and my crew, but it might be for you if you've got something special up your sleeve...like a proposal maybe???
The overall experience was pricey, yes, but we still rate it a DO NOT MISS. And make sure to take in the gorgeous Art Deco lobby. It is spectacular. Oh, and don't forget to check the gift shop for some awesome souvenirs.