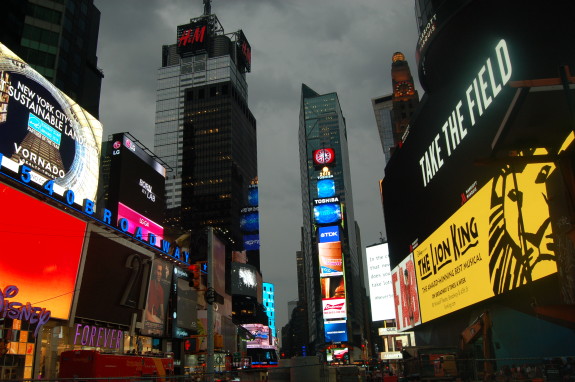 There's not much more that screams New York City than Times Square. The neon lights, the masses of people, the rush of yellow taxicabs-this is the biggest tourist mecca in the city and it's a DO NOT MISS!
You never know what you'll find here and it's a feast for the eyes (maybe not so much your sense of smell). All kinds of companies host events here and do promotional stunts, concerts, you name it. When we were there Revlon was doing a "LOVE" campaign and a picture was taken every 2 minutes and you could see yourself on one of the Neon signs. It would then zero in on a couple kissing. Naturally everyone was kissing trying to get on the big board.
You'll also find all kinds of costumed characters to take photos with for a fee. It's weird and wacky. We ran into a Hello Kitty who seemed to be a Japanese tourist who couldn't speak English but was eager to get in on the action and make a few bucks. It was hilarious as she tried to entice us into a photo. Sadly, we did not catch a glimpse of the Naked Cowboy who famously roams the Square with his guitar.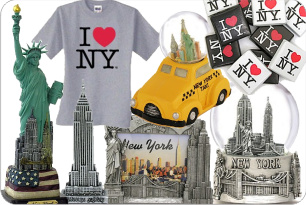 If you looking for some inexpensive NY tchotchkes to bring home for yourself or friends and family-you won't find a better selection than here so shop to your heart's content-and don't be afraid to bargain. We ended up with a cool little NY Taxi cab and some awesome magnets.
Just make sure to be careful of pickpockets. There are tons of folks on the streets and you'll be bumping into lots of them as you make your way around. Make sure your wallet, phone and any other valuables are safely secured-you can never be too careful. Oh...and keep your eye's peeled for the NYE glass ball on the highest tower. It won't be lit, but see if you can find it. Enjoy as you soak it all in!!!