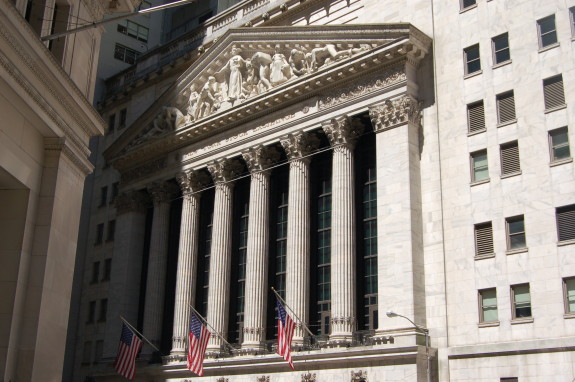 What a thrill it was to stand in the shadows of the New York Stock Exchange. Unfortunately that is about as close as we were able to get since security has now been totally beefed up. You can no longer take a tour and watch the action let alone get within 100 ft. of the building. Even so, the energy of the place was still palpable in spite of all the foreign tourists with the selfie sticks snapping away.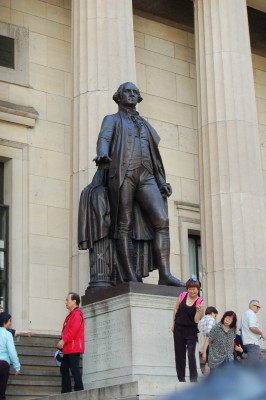 When we arrived I expected Wall Street to be huge lined with offices of all the major investment houses. Instead Wall Street is a small and narrow side street and when most folks speak of Wall Street I guess now I know they are referring to the general area around the stock exchange building.
What we also didn't know, is that where the stock exchange is located is the spot where stocks have been traded since before our nation's independence.  Under a tree the traders would gather in a small group and conduct their business and from those early gatherings evolved our financial district as it is today.
What was also fascinating and something we did not know, George Washington was inaugurated right across the street of the exchange on the balcony of Federal Hall on April 30, 1789. I felt a tingle down my spine as I stood right there beside his statue taking in one part of the essence of this iconic city. Definitely a DO NOT MISS!!!-and BTW, if you want to take a picture with the Wall Street Bull, it's not on Wall Street, it's around the corner and down a block. Ask someone and they'll point you in the right direction.