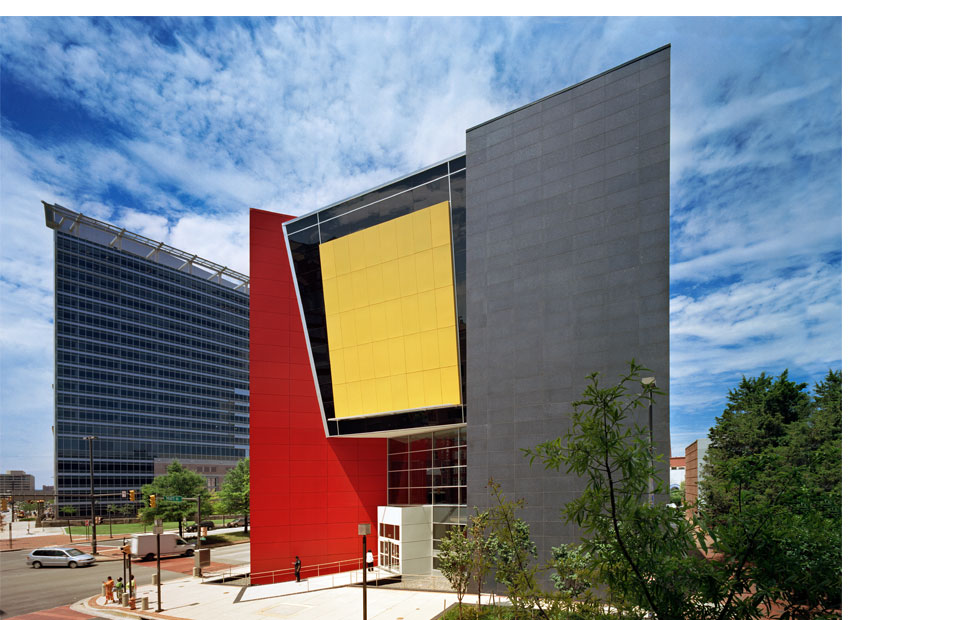 Ideally located right next to the Star Spangled Banner Flag House, my kids and I were excited to check out this museum and learn more about the history and culture of the African American population in Maryland. As a parent, I think it is very important to educate ourselves about peoples and cultures other than our own and so we were really looking forward to learning a bunch in this museum. Sadly, as we checked in to buy our tickets, the front desk staff treated us to stares and an off putting attitude almost making us feel unwelcome. Not a great way to get started.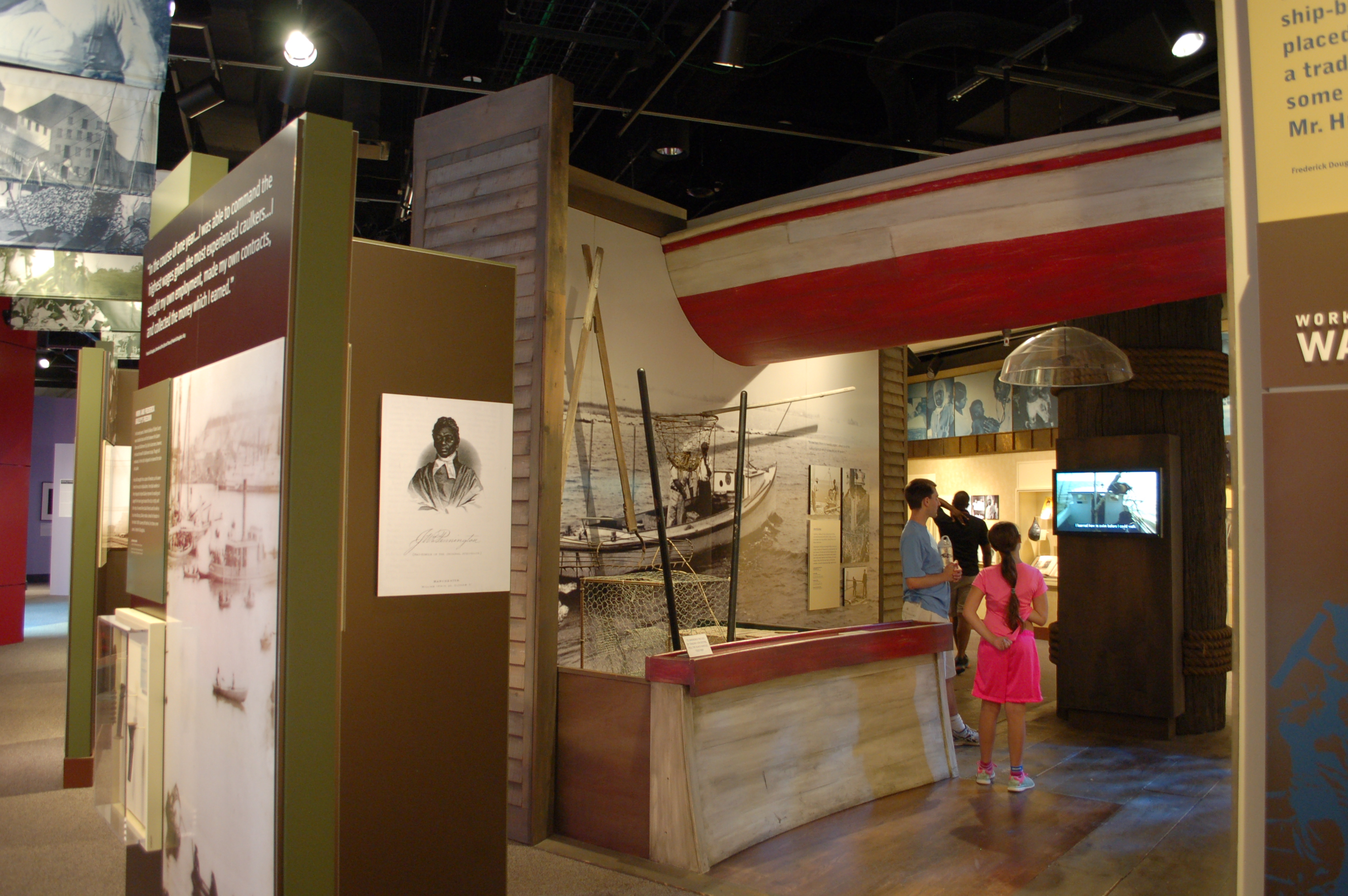 At first glance, the building is beautiful with plenty of space for awesome exhibits.  I was truly excited to check everything out. Sadly though as we started to make our way through we started to feel that the museum exhibits weren't very cohesive and didn't really tell a story. The displays were interesting but they were arranged in a haphazard way and it was exceedingly hard to follow any kind of timeline or theme which just left us frustrated.
One exhibit featured a tiny room with a video montage about lynching. It sent a chill through all of us, with real footage that was deeply disturbing. Another exhibit featured a wall for visitors to put their ideas about what it means to be a black male in society.  It was eye opening and moving to see pieces of paper with with peoples impressions on them, especially those from school children.
We have been to many amazing museums that showcase African American history all across the country such as The National Underground Railroad Freedom Center in Cincinnati and the National Civil Rights Museum at the Loraine Motel in Memphis Tennessee. These outstanding museums drew us in, educated us, and most importantly made us feel empathy in an attempt to identify with the history and struggles of the African American community.  My kids and I are better people for everything we have been exposed to at those museums.  Sadly, this museum did not allow us that insight. We felt shut out, an ironic take on what a museum is supposed to do, which is draw you in. But after reflecting on it all we shouldn't have been surprised since the staff made us feel uncomfortable from the get go.
We left this museum feeling like a grand opportunity had been missed, and that is truly a disheartening thing given the state of race relations in this country. We hope in the future, this museum will find its direction and welcome everyone to learn and appreciate the Maryland African American experience.