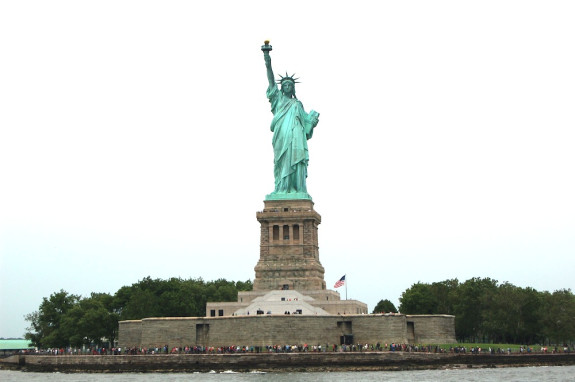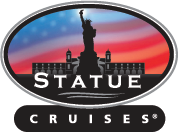 There is no better way to see the Statue of Liberty than just the way those incoming immigrants saw her on a boat in the harbor.  Thankfully you can do that from two locations, one from New York City at Battery Park, and also at Liberty State Park in Jersey City, New Jersey. There are several tours to choose from but be forewarned, the crown tour sells out months in advance because there are a limited number of passes issued each day.  Sadly we weren't lucky enough to score those but we did score tickets to get as high as the pedestal. As I always say book in advance so you can get the departure time and access that you want.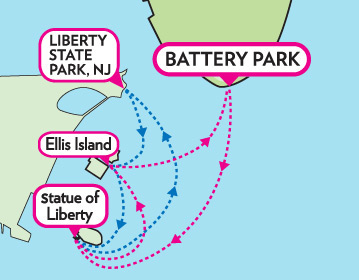 After purchasing your tickets you proceed down the dock to the security tent where you will need to pass through the metal detector and have your bags scanned. From there you board the boat for your short cruise to the statue (which in this case makes a stop at Ellis Island as well). As we sailed by, I was filled with pride taking in Lady Liberty.  She is so much more impressive up close, and the cruise is the perfect opportunity to take some amazing portraits of her that you just can't get on shore.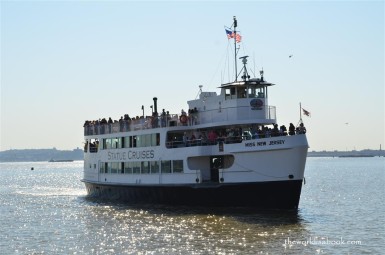 Once onshore at her base, you will have one of the best and most picturesque views of the Manhattan skyline. Make sure you've got your cameras, selfie sticks and anything else you need to get a photo that is sure to be one of your favorites of the Big Apple. I would definitely say if you have the opportunity to get to the pedestal like we did, it's certainly worth the trip. Make sure you also check out the museum to learn all about the statue including how the statue was made and transported
And don't forget to check out the Statue of Liberty gift shop for an amazing souvenir to commemorate your visit.  Sure you can get most of this stuff in Times Square and tons of other souvenir stops but I always find it so much more special when you buy your souvenir somewhere meaningful. DO NOT MISS!!!