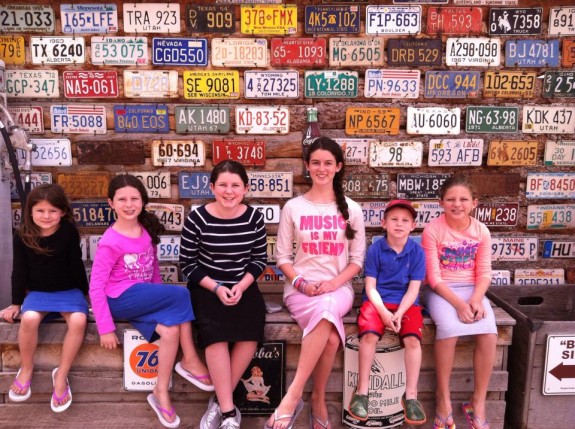 Awhile ago we profiled the Pilichowski's, an amazing family of 8 in their quest to see all 50 states.  They set out on their last an final road trip June 14th  embarking on an ambitious endeavor in which they are literally driving around the country to complete the lower 48 before moving to Israel permanently.  Below Uri Pilichowski shares some amazing thoughts, memories, and musings from the road sure to inspire you to get in your car and drive.  Enjoy!
Dispatch from the road: by Uri Pilichowski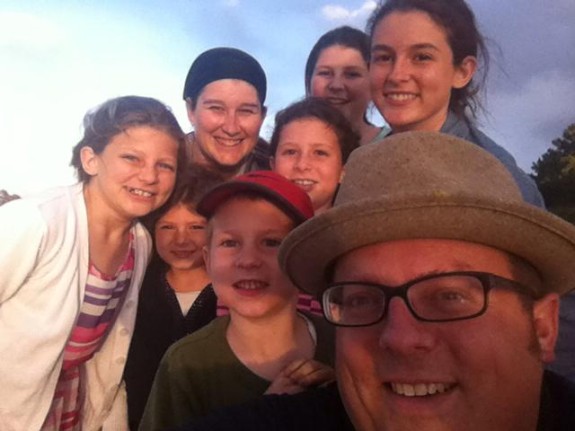 Four years ago our friend Alisa shared her love of exploring all 50 states with her family state by state. We immediately set it as a family goal, and wanted to make sure we saw all fifty states before our oldest daughter graduated high school. This year, after our oldest finished 9th grade, we have decided to move to Israel and have only two weeks to finish our goal with 13 states left!
We've been traveling for five days and have covered over 4,000 miles. We started late on Saturday night. This isn't our first rodeo as they say here in Montana where I'm writing on a chilly Thursday afternoon. We've added New Mexico, Colorado, Idaho, Oregon, Washington, Montana and Wyoming to our list of explored states. We've seen bison, spray painted Cadillacs at the Cadillac ranch, driven to a 12,000 foot peak in New Mexico, a house built into a mountain, Utah's snow peaked Sundance resort, the Four Corners Monument, where you can stand in four states at one time. We've seen wool made in Oregon,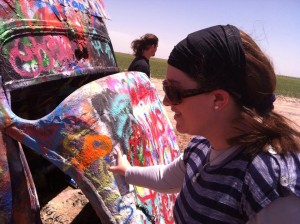 picked fresh lavender in Washington, and watched The Boise State Broncos' football practice! We stop only for adventure and the necessity for refueling.  Our Honda Odyssey's thirst for gas is only surpassed by our six children's need for frequent bathroom breaks. Thankfully all gas stations can simultaneously satisfy our minivan's thirst and our family's restroom fascination.
The best part of any road trip is the unexpected and the drive through Utah, Arizona, Colorado and Oregon is so spectacular that I don't think any human should miss it. Cancel your cruise, resort or tee time and enjoy landscapes that inspire. The views were so incredibly breathtaking. Rolling desert hills flow into monumental rock formations that revive you and cause you to feel alive like never before. As we drove north the views changed but were just as impressive. Lush, grass painted mountains contrasted with the bare desert mountains of the day before, but their snow capped peaks were simply majestic. As 90 degree mornings changed into 40 degree afternoons, our shorts were insufficient against the weather but our wonderment was more than enough to keep us going.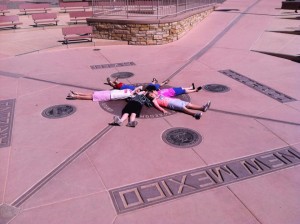 Hardly any of the things we've done on this trip were planned. We've made, confirmed, changed and cancelled at least three hotel rooms for every night on our trip. Our itinerary transformed from a well planned, organized GoogleDoc, to a handwritten/scrawled plan on the back of a hotel notepad. As we pass attractions not listed on any travel site we stop and our entire three week itinerary shifts. Living on the fly is nerve racking but exhilarating! We can't wait for our next stop - if only we knew for sure what it was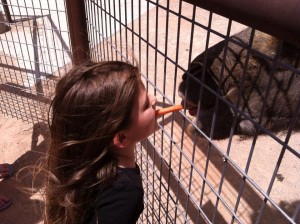 The best part of our trip are the family bonds formed. Sure, nine hours in a minivan can seem daunting to one's sanity, but can anything draw a family closer together than spending 18 hours a day in a tiny metal box hurling down an interstate at 90 mph? Sure Disney creates memories, but road trips bond families together. I wouldn't give up this family time for anything and I know my kids will bond with their children the same way. Road trips are for families what marriage retreats are for couples, a refresher in love, connection and relationship. Now I have to go though, it seems that our Odyssey is parched and my kids' latest soft drink is dying to get out.