2nd in a series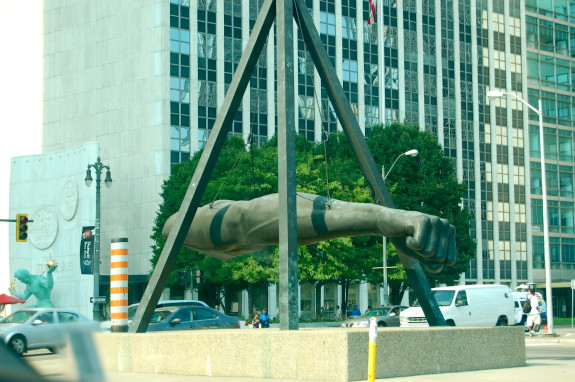 It's no secret that Detroit has been hit by some hard times as of late, even so far as debating whether to sell off the city's prized pieces of artwork at the Museum in order to avert bankruptcy. Huge layoffs and plant closures coupled with a sagging economy have left many in the Motor City barely hanging on. As we drove through the city on our annual road trip, we came face to face with the poverty and disrepair as we passed block after block of abandoned and dilapidated homes. Given Detroit's gritty reputation it's probably not tops on anyone's list of tourist destinations, but it's an awesome place to visit and here are a few reasons why.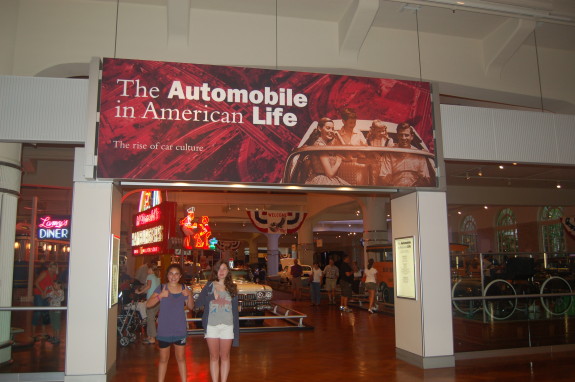 Detroit is a city where dreams became realities and those realities changed history. Detroit played a huge role in the industrialization of this country particularly with the invention of the automobile and the assembly line system pioneered by Henry Ford. The Ford Rouge Factory tour and The Henry Ford Museum are fascinating places to learn about this essential component of American history-the car, the most significant invention in modern history which has its roots in Detroit. The creativity, idealism, and can-do spirit embodied by Henry Ford and those who worked in his factory on the Rouge River are exactly what made America the greatest country in the world. The same can also be said for music. Some of the greatest music of the twentieth century came out of Detroit, out of Berry Gordy's Motown, the result of his vision to bring his neighborhood sound to the rest of the world. Detroit has numerous places to be inspired, to realize that dreams can become realities, and that ideas can indeed change the world.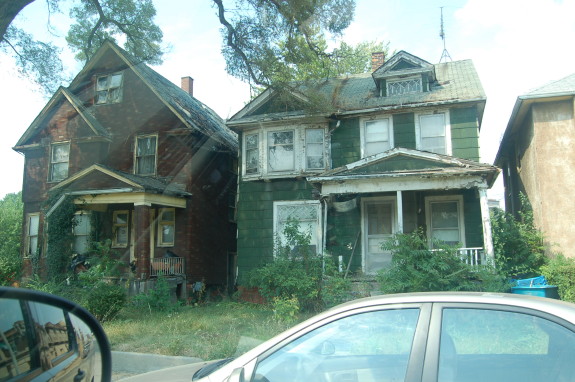 In addition to lots of interesting places to visit, Detroit in its current state is a place for us to gain perspective. As my kids and I drove through some of the downtrodden areas, the scenery sparked real meaningful conversation. Growing up in Los Angeles, and suburban Orange County California, my kids had a hard time grasping the condition of the homes they were seeing. Some had folks hanging out on the front stoops, others were completely abandoned, dilapidated to the point of being dangerous. We talked about job losses and how the economy hit Detroit particularly hard especially with the closing of many factories. We also talked about how fortunate we are and the importance of helping others get back on their feet. Detroit offers real lessons about cause and effect. But the most important message we got, was that while we live in different places, we are all Americans and when Detroit hurts we hurt too. We need to all work together, to bring Detroit back, to make sure our economy is strong, that workers get a fair shake and that factories can put out a competitive product that people love.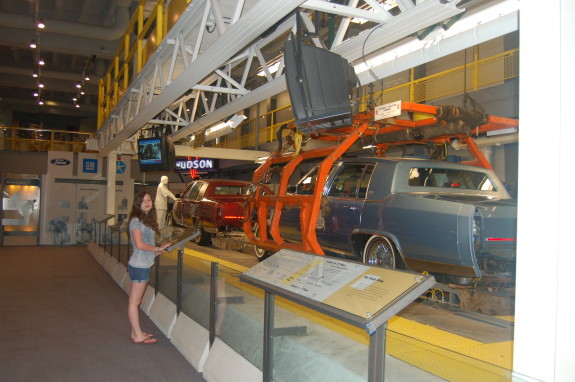 Lastly, visiting Detroit results in a trifecta of good. While there is so much to see, and so many lessons to be learned, Detroit can really use our tourist dollars. Tourism helps Detroit's economy, so by staying in hotels, eating in restaurants, and visiting the local attractions you are helping the city get back on it's feet. Help Detroit by making it a stop on your next summer road trip. Check out our Trip #11 which included Detroit as part of a four state trip that also included Ohio, Indiana, Kentucky, and the rest of Michigan. I promise, you will enjoy your visit and feel good about helping your fellow Americans get back on their feet.