There is a reason New Mexico is known as the Land of Enchantment. It's earthly beauty draws you in in what can only be described as a sort of spiritual experience. For those who have never been, New Mexico evokes visions of barren desert landscape with not much to see or do. I am here to tell you that nothing could be further from the truth. New Mexico is gorgeous and filled with interesting things to explore and is another great place to discover the diversity of America. It's no surprise that New Mexican culture is strongly influenced by Mexico to the south, but it's the combination with Native American culture that gives it a unique richness you will find nowhere else. Here are 5 reasons you need to discover New Mexico.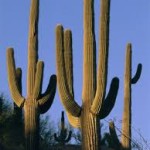 The Landscape Yes much of New Mexico is desert, but there is a reason it's known as "The Painted Desert".  Look and you will see beautiful shades of gold and rosy reds dotted with green and brown desert plants like the Saguaro cactus. There is no doubt that the New Mexican landscape is worlds away from where you live unless you live in neighboring Arizona so take it all in. Think about how people have adapted to living here.  Notice the architecture of the homes built in the adobe style and painted in desert colors.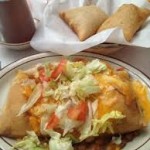 The Cuisine Explore here and your taste buds are in for a wild ride. Southwestern cuisine is a combination of Mexican, Native American and Texan influences thrown together sometimes called "Tex-Mex". A variety of chili peppers, which New Mexico is famous for, are used in abundance adding spicy sweetness to just about everything. Do forget to try some regional treats like cactus candy and spicy peanut brittle too. (catch guest blogger Jeff Shoer's musings on southwest cuisine by clicking here)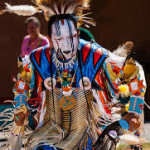 Native American Culture Did you know that New Mexico is home to 22 Native American tribes? it's also home to the largest one, but I'll save that for the Quiz. Visit places like the Taos Pueblo and the Indian Pueblo Cultural Center to gain an appreciation an education about the rich heritage of America's first inhabitants.  Learn which tribes are famous for their different crafts like weaving, pottery making, and jewelry.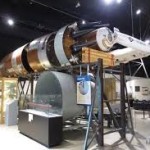 Science New Mexico is home to the Los Alamos National Laboratory, one of the largest science and technology institutions in the world founded during WWII to develop and build America's first nuclear bomb. In addition to nuclear science which you can learn all about at the National Museum of Nuclear Science History, New Mexico is also a great place to talk about UFO's (Roswell and Area 51), geology, and unique desert wildlife.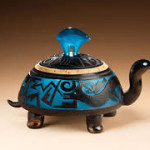 The Arts From the fabulous art galleries of Santa Fe, to the colorful rugs woven in the city of Chimayo,  and on to many other Native American crafts on display all over the state, New Mexico is a feast for the eyes.  Beauty abounds everywhere and is celebrated the fine arts and handiwork that is the pride and joy of the people who live here. Also, don't forget to explore the Rodeo which is an art form unto itself at the Rodeo de Santa Fe.
I can't say it enough, New Mexico is a rich and wondrous place to explore. The Land of Enchantment will leave you forever changed in the best of ways.