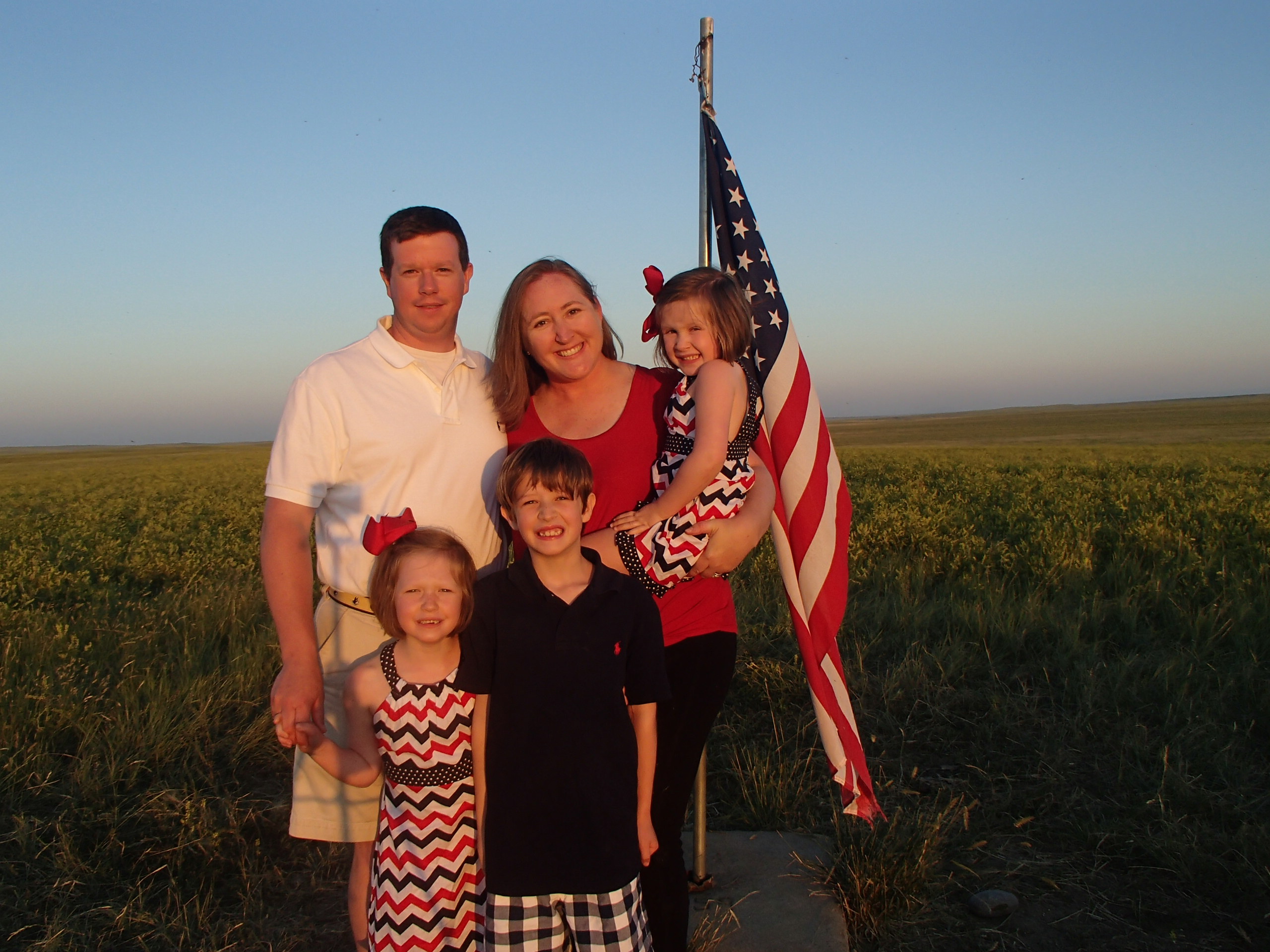 There are lots of great ways to explore across the USA, but it can be especially fun and exciting when you are passionate about something in particular. Meet the Brown family from South Carolina who are on a quest to see all 50.  Though the family has been road tripping since the kids were born, they officially started their quest to visit all 50 back in 2012. So far this family of 5 has hit 32 states and run up the steps of 19 capitol buildings all while traveling with 3 kids ages 9 and under.  Now that's what I call impressive!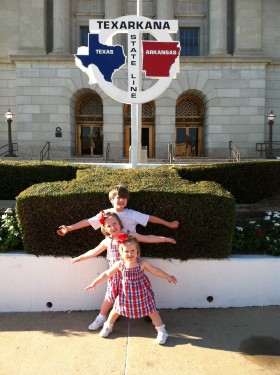 What started out as road trips to see family in other parts of the country evolved to become a full on quest to see all 50 states. Being a teacher and a Lieutenant Colonel in the Army National Guard I have no doubt these parents know how to pack an educational and fun adventure into annual one week trips that move with military precision.  Through their road trips the Browns hope to inspire in their children a love of learning and an appreciation for the wonderful country in which we live all while cultivating a spirit of adventure. And it seems they are doing just that as their son has become particularly passionate about visiting presidential sites and running up the steps of the state capitol buildings all around the country. So far his favorites are Kentucky and Iowa-I confess Iowa is one of mine too-that gold dome is a showstopper! Great pick!
What truly amazes me is that the Brown's never fly to any of their destinations and only have a week to travel when dad takes off work work from his full time job managing his family's small business, a petroleum marketing and transport company. Sounds like it might get slightly more challenging as they head further west in their quest. Their top sites to plan their adventure are Mapquest, Wikipedia, and Google (hopefully they'll add ExploreAll50 to that list soon).  Here are some of the Brown family's favorite things: Favorite state: Maine, Favorite food experience: eating at Mystic Pizza in Mystic CT. Most memorable moment: climbing over a fence to stand in the middle of someone's cow pasture in South Dakota-the geographical center of the USA including Alaska and Hawaii (and that's their awesome pic at the top of this page.  I'd say it was totally worth it!). BTW-the geographical center of the continental USA-without Alaska and Hawaii is in a cornfield in Lebanon Kansas..and yes, Explore All 50 has been there.
Best of all they love spending time with their kids doing the same things they used to do as kids themselves like playing the license plate game and road trip bingo. Anna Kate says "the car bonding is wonderful. I feel like it is the only time to truly go back to a time that is really lost these days" So true, with all the electronics and distractions, it's so easy to lose sight of the simple things that bring families together. There's nothing better than a family road trip to reconnect and make priceless memories.
I love that the Browns are sharing and inspiring a love of America with their children by showing them all that America is ... it's beauty, it's diversity, it's history, and it's geography. For it is only by discovering and loving all that America is that we are inspired to  stand proud and protect it and preserve it for generations to come.
If you'd like to  their adventures you can check out Anna Kate's Blog at leapfrogandladybugs.blogspot.com. If you're on a quest to explore all 50 states and you'd like to be profiled here–drop me a line at Alisa@exploreall50.com and we'll put your story up on Explore All 50!