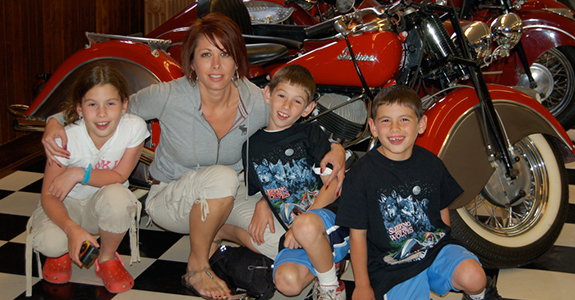 No road trip would be complete without something totally off the wall happening that becomes instantly memorable, making us either laugh, cringe, or just shake our heads in disbelief reminiscing about it later on.  We are often asked about our wackiest experiences, so I enlisted my traveling partners, my three kids Lilia, Isaac and Joel to recount their top 10....Herewith is their list....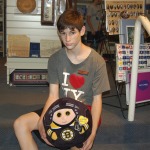 1. Isaac- Eating BBQ Spaghetti at The Pig On Beale Street (Memphis, TN)- At the time we were sort of doing the vegetarian thing and my mom didn't let us eat any meat.  How do you experience one of the BBQ capitals of the world without eating MEAT? To get us to eat there they offered us BBQ spaghetti and my mom got us to try it.  It wasn't bad...just really weird!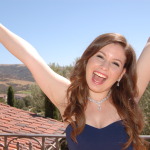 2. Lilia- We stopped at this weird bowling alley in the middle of nowhere Nebraska so everyone could pee.  Taking a look inside there were a bunch of old people and not many of them had teeth.  As I finished and headed outside I saw my mom with everyone else inside driving away  I screamed and yelled and then she backed up and I got in. She nearly forgot me!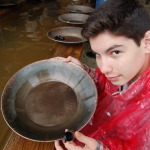 3. Joel-My mom always gets these crazy ideas for stuff for us to do.  She got us to go on a ghost tour in Savannah, GA.  We were supposed to have this great guide but instead of it being scary it was just boring and then it just got weird.  He tried to sound creepy by echoing words in a scary voice but it just made me laugh.  When we were in the haunted basement I started to crack up and then I looked at my mom and she started to laugh. Then Lilia and Isaac started giggling too and we then we ran out screaming with laughter.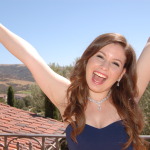 4. Lilia-worst meal of our lives, in Sturgis ND.  After driving for 4 hours my mom was extra cranky and asked this nasty looking lady for a "decent" play to eat. The lady got pissed off and asked what my mom meant by "decent".  Apologizing and not wanting to get into a fight my mom said "family friendly".  She then sent us to the eat at the grossest restaurant ever.  Everyone's food was so disgusting we could barely eat it.  Joel ordered a kids pizza, and they pretty much just microwaved a tiny frozen pizza for like 10 seconds and put it on a plate. It was mushy and still frozen when he got it. So sad!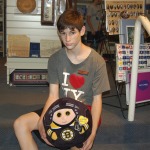 5. Isaac- we stayed at this Elvis themed hotel across the street of Graceland.  My mom kept saying that the bed was so comfy and soft it must be a Temperpedic. In the morning she lifted the sheets to check it out and it was just a totally shredded foam mattress that barely even had any thread on it.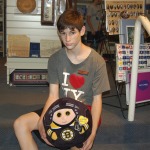 6. Isaac- In Wisconsin my mom took us to this Norwegian restaurant that she said was famous for pies-blue ribbon famous.  After this weird lunch of "lefsa" and fried cheese curds she let us each order two slices of pie and we did a pie tasting.  Everyone in the restaurant was checking us out because we had 8 slices of pie on the table and we each stuck our forks in all of them.  We tasted strawberry, cherry, apple, pecan, blueberry, huckleberry, lemon meringue, and chocolate cream pie.  They were all really good and some of the best pie we've ever tasted.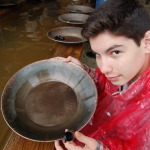 7. Joel-My mom got pulled over for speeding and crossing a double yellow line in Colorado. The cop thought we were on the run when my mom gave her California license for the car we rented in New Mexico with Florida plates.  Just to make it more confusing, she called her boyfriend who was a police officer in New Jersey and tried to get the cop to talk to him so she could get out of the ticket. It didn't work but it almost got her arrested.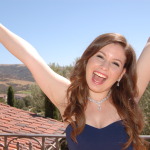 8. Lilia- My mom always tries to get us to try local foods. She saw a guy on the side of the road selling boiled peanuts and pulled over..  He looked really strange like he hadn't had a shower in a month and he was sitting on a little stool with a pot of boiling water.  My mom started talking to him and I could tell he had no teeth.  She bought a bag of the peanuts and came back to the car.  No one wanted to try it.  My mom gave it a try and then spit it out, she said they were disgusting.  I have to give her credit for being brave enough to try it.  You couldn't pay me.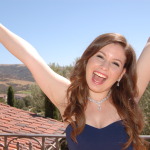 9. Lilia-on our trip through Yellowstone we were supposed to rent a Suburban but they didn't have it so we got a 15 passenger van instead. On the second day the driver's side door wouldn't close so my mom had to loop the seatbelt through the door handle to keep the door from flying open all the way.  We drove like that for like 3 days until we got to Bozeman ,Montana when we finally got our Suburban. We all were afraid she was going to take a turn and fly out of the car.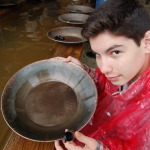 10. Joel- We were in Kansas and were hungry for breakfast so we stopped at a Waffle House.  We sat down and saw dead crickets on the window sill and under the table.  My mom asked the waitress if we could sit somewhere else and showed her a cricket.  She picked it up with her hand, threw it in the trash and then came back to take our order.  My mom gagged and then we all just ran out to the car and drove away.  It took us like 5 more trips before we could even think of trying Waffle House again.
If you've got some great wacky stories from your road trips, we'd love to share them here in a future post. Email Alisa at alisa@exploreall50.com.